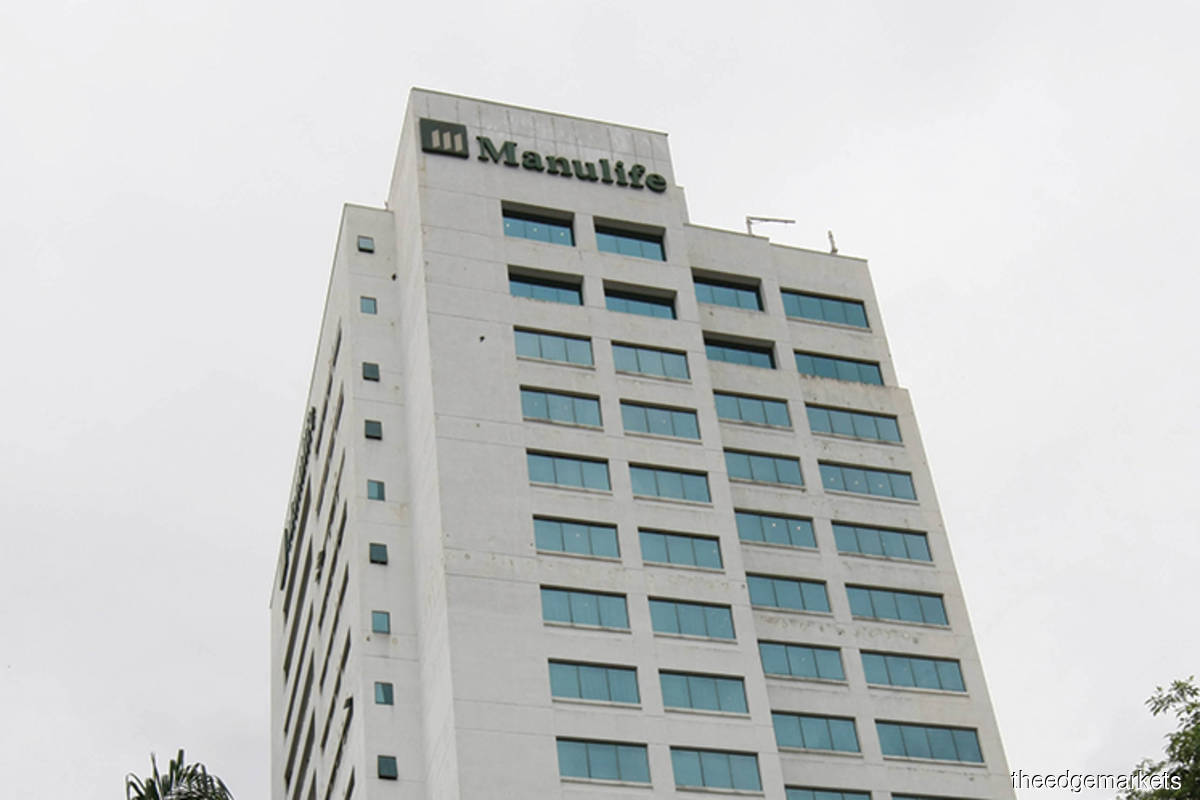 KUALA LUMPUR (Feb 23): Manulife Holdings Bhd's net profit jumped 71.4% to RM23.41 million for the fourth quarter ended Dec 31, 2020, from RM13.66 million a year ago, boosted by gains from its equity investments.
Earnings per share soared 67.8% to 11.31 sen from 6.74 sen, the group said in an exchange filing today.
The group said quarterly revenue rose 19.02% to RM531.38 million, from RM446.48 million a year earlier.
The board recommended a first and final dividend of seven sen per share, and shareholders may elect to reinvest their dividend in new shares.
Manulife said it registered net realised gains of RM55.9 million in the quarter,  compared with RM29.76 million a year earlier, while net fair value gains increased to RM150.67 million from RM32.73 million.
The group's operating revenue for its investment holding increased by RM1.3 million as a result of higher investment income, while profit before tax decreased by RM2.6 million due to lower realised gains on disposal of investment.
The operating revenue of its life insurance business fell by RM58.1 million, mainly due to lower premium income from its Labuan insurance business, Manulife said.
As for its asset management services, operating revenue and profit before taxation increased slightly by RM700,000 due to higher fee income from growth in assets under management.
For the full year ended Dec 31, 2020, Manulife registered a net profit of RM38.81 million, compared with RM26.13 billion in the previous year, while revenue rose to RM1.38 billion from RM1.37 billion.
On prospects, Manulife said its life insurance business will continue to focus on executing several strategies such as agency channel transformation via Next Agency, to optimize business opportunities of its exclusive Bancassurance partnership and to enhance customer experience via implementing holistic solutions.
Shares of Manulife settled five sen or 2.46% higher at RM2.08 today, valuing the group at RM430.53 million.