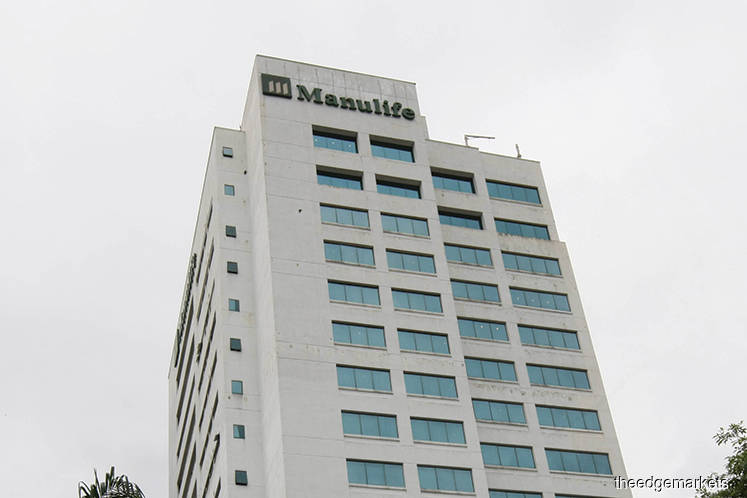 KUALA LUMPUR (March 15): Manulife Asset Management Services Bhd (MAMSB) expects the Malaysian real estate investment trust (REIT) market to remain flattish this year, with yields of around 4%-5% due to an oversupply of the instrument in the market.  
Its chief executive officer Jason Chong said yields for Malaysian REITs are unlikely to pick up, considering the current interest rates cycle that is also expected to remain flat throughout the year. 
"If you look at the REIT market in Malaysia; there is a bit of an oversupply. So we are not as bullish on the Malaysian REIT segment at this point in time. Nonetheless, they are averaging yields of about 4%-5%, which is still pretty decent," he told reporters during a media briefing today. 
"The only issue is basically capital appreciation, because there is a bit of an oversupply, so you are not going to see that (a rise) any time in the near future. But REIT in general still provides pretty decent yields which is above our current FD (fixed deposit) rates," Chong added. 
Instead, MAMSB is overweight in the United States (U.S.), Hong Kong, and Singapore REIT markets. MAMSB observed that the economic growth in the U.S. continues to outperform expectations leading to favourable real estate fundamentals, particularly for retail and IT infrastructure sectors.
"U.S. REIT market valuations are attractive and with dividend payouts near historical lows, coupled with modest earnings growth expected over the next two to three years, should lead to above average dividend growth," Chong affirmed. 
Similarly, Chong said Hong Kong REITs are currently at attractive valuations and are seeing improvements in real estate fundamentals, while Singapore REITs offer above average dividend income and are a good insulator to macroeconomic uncertainty. 
Besides Malaysia, MAMSB is also underweight in the UK REITs market, following concerns surrounding Brexit that may impact its property market, as well as in emerging markets such as Mexico and Thailand, for their uncompelling risk-reward profile.
Earlier today, the Manulife Holdings Bhd's asset management arm launched the Manulife Shariah Global REIT Fund, proclaimed as the first Shariah global REIT fund in the world to be offered to retail investors. 
The fund is the company's third fund launch within the last two months; after launching its Asia Total Return Bond Fund last month, and the Manulife Global Emerging Markets Multi-Asset Income Fund last week. 
Apart from the traditional investments into residential, retail, office and industrial REITs, the Shariah Global REIT Fund seeks to capture potentially higher growth opportunities stemming from 'new economy' sectors like e-commerce, self-driving cars, Internet-of-Things, and other technology-related sectors. 
To tap into these new economies, the fund invests in the infrastructure build-out including data centres, telecommunication cell towers and warehouses, which acts as the backbone to the growth of the sectors. 
The fund will also have exposure in the healthcare industry such as medical centers and retirement homes, which Chong said, are areas of growth in the face of the world's aging population. 
In a media briefing of the fund's launch today, Chong explained that the fund will invest a minimum of 70% to a maximum of 98% of its assets in listed Islamic REITs around the world. A minimum of 2% up to a maximum of 30% of its assets will be in Islamic liquid assets, which comprise of Islamic money market instruments and Islamic deposits with financial institutions. 
He asserted that REITs have proven to be a more resilient asset class throughout different stages of an economic cycle. More particularly, Shariah REITs have generated higher total return than conventional REITs, partly due to the Shariah screening requirements that limit the company's debt-to-equity ratio to 33%. 
As an illustration, the IdealRatings Global REITs Islamic Select Malaysia Index — which is the fund's benchmark — recorded a total return of 67% between September 2013 to end of December 2018, compared with the S&P Global REIT Index return of 36%. 
"Global REITs can withstand different market conditions, largely due to its lower correlation with other asset classes. In fact, dividend yields from global REITs have been higher than 10-year government bond yields, and major REIT markets such as the US, Australia, Singapore, and Hong Kong have all performed strongly in past US interest rate hike cycles," Chong said, adding he aims that the fund would mirror its benchmark, if not exceed it.