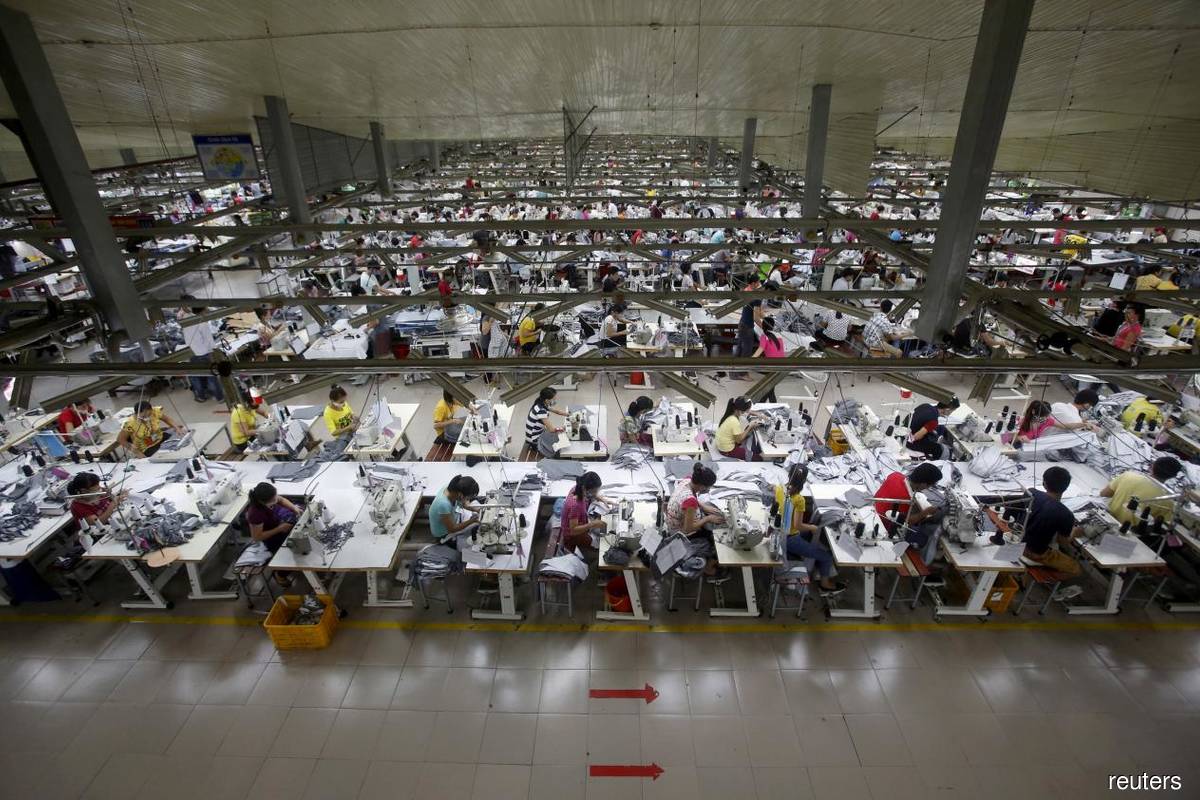 KUALA LUMPUR (Aug 3): The recovery in the Malaysian manufacturing sector continued in July.
According to IHS Markit, after rising at a joint-record pace in June, output continued to expand in the latest survey period, with trends in new orders much improved since the nadir of the coronavirus disease 2019 (Covid-19) downturn in April.
It noted that the ongoing effects of the pandemic meant that firms continued to operate below capacity and therefore expressed further caution around hiring, particularly in the face of rising input costs.
Output prices also increased at the start of the third quarter, it said.
The headline IHS Markit Malaysia Manufacturing Purchasing Managers' Index (PMI) – a composite single-figure indicator of manufacturing performance – posted 50.0 in July, down marginally from 51.0 in June but still well above the readings seen during the worst of the Covid-19 downturn and above the survey's long-run average of 49.0.
IHS Markit said encouragingly, manufacturing production rose for the second month running in July, building on the joint-record expansion registered in the previous month.
It said respondents linked higher output to signs of an improving trend in new orders following an easing of the movement control order.
It said the New Orders Index was unchanged on the level seen during the previous month in July, but that represents a much improved picture on the situation in April and May.
IHS Markit said some respondents indicated that demand remained fragile, however, as the pandemic continued to impact the sector.
It said this was particularly the case with regards to new export orders, which softened to a greater extent than in June.
A number of firms expect market demand to strengthen over the coming year, supporting overall confidence in the 12-month outlook for production.
Sentiment was down only slightly from that seen in June, it said.
Meanwhile, IHS Markit said input costs increased sharply during July, rising for the second month running and at the fastest pace since October 2018.
It said respondents generally attributed higher input prices to supply shortages for raw materials.
In response to rising input costs, firms increased their selling prices.
IHS Markit said although modest, the rate of inflation was the most marked for 20 months.
Recent signs of improvement in demand and production requirements encouraged manufacturers to expand their purchasing activity.
Input buying ticked up, thereby ending a 21-month sequence of decline, it said.
IHS Markit chief business economist Chris Williamson said July saw the manufacturing sector expand for a second consecutive month, albeit with the rebound in factory output losing some of its momentum due to some settling down of production after returns to work in May and June.
He said new order growth has meanwhile recovered to its long-run average in the past two months, though remained somewhat subdued, thanks mainly to a further deterioration of demand in export markets.
"It will be important for demand to rise further in coming months to encourage more hiring and boost confidence.
" July saw job numbers fall at a slightly increased rate as firms grew slightly less optimistic about the year ahead, underscoring how producers are likely to remain costconscious and err towards risk aversion until the outlook for demand beyond the initial rebound from Covid-19 lockdowns becomes clearer," he said.