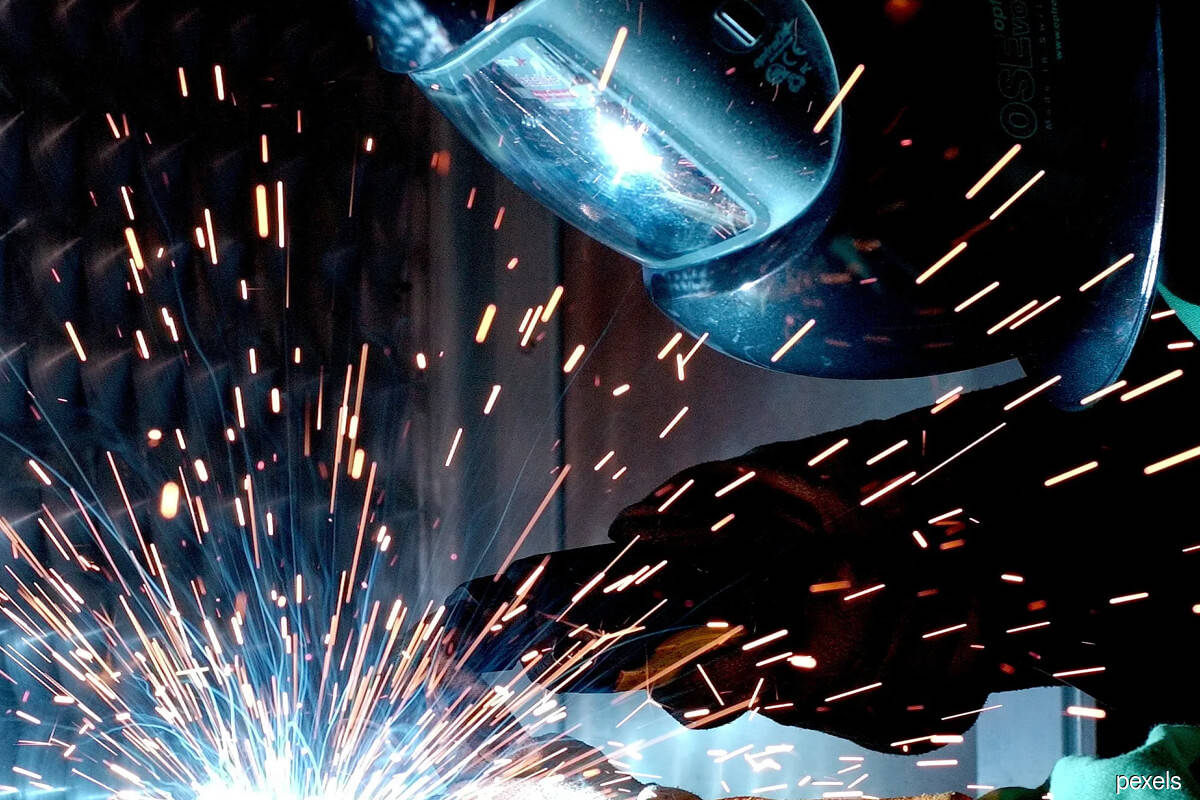 KUALA LUMPUR (June 1): Businesses signalled that the recovery in the Malaysian manufacturing sector continued in May, as firms reported a second consecutive expansion of new orders.
However, according to IHS Markit, stricter measures to combat a renewed surge in COVID-19 infections had an adverse impact on production volumes, which moderated following a solid expansion in April.
Uncertainty about the speed of the economic recovery from the pandemic dampened overall sentiment among manufacturers, though firms remained optimistic on balance that output would increase over the coming 12 months.
The headline IHS Markit Malaysia Manufacturing Purchasing Managers' Index (PMI) — a composite single-figure indicator of manufacturing performance — eased from a record high 53.9 in April to 51.3 in May.
The latest reading signalled a further improvement in the health of the sector, and the first time back-to-back monthly improvements that have been  reported since mid-2018.
IHS Markit said the historical relationship between the PMI and official statistics suggests that GDP broadly stabilised at the start of the year, supported by improved manufacturing output.
It said the impact of the latest tightening of restrictions is yet to feed through to official statistics, though the latest PMI data suggest that the sector has stagnated during May.
New order inflows rose for the second month in a row during May as manufacturers commonly reported strong local demand for goods.
That said, the pace of the expansion eased from April as the latest restrictions dampened client confidence.
As a result, output volumes were scaled back, though the pace of moderation was only marginal.
At the same time, new export orders lost momentum in May as COVID-19 related disruptions in international markets intensified as infections rose in many countries.
IHS Markit said Malaysian manufacturers reported that employment fell slightly for the second month in a row in May as businesses indicated lower production requirements.
In line with this, backlogs  of work also broadly stabilised, as a softer rise in new orders relieved pressure on existing capacity in comparison to April.
Goods producers continued to report significant supply chain delays during May.
Supplier delivery times lengthened at a sharp pace once again as restrictions to combat COVID-19 both in Malaysia and key external markets were tightened.
Shortages of raw materials and shipping containers were also seen to have contributed to shipping delays.
That said, the rate of supply chain deterioration eased slightly from April.
Difficulties in sourcing and receiving raw materials contributed to a further sharp rise in raw material prices.
As a result, input costs rose for the twelfth time in as many months in May.
Factory gate prices also increased in the latest survey period, as firms partially passed higher costs to clients.
IHS Markit chief business economist Chris Williamson said May saw a welcome upturn in new orders received by manufacturers.
He said new business has now increased for two consecutive months as global demand continues to revive from the worst of the pandemic.
"However, the recent rise in COVID-19 cases both at home and in many key overseas markets led to further disruptions during May, which dampened production growth and led to further supply chain delays.
"Despite the easing of growth in May, the PMI continues to suggest that the second quarter will see the strongest manufacturing upturn since the survey began in 2012, but the concern is that the virus could continue to weaken growth in coming months.
"Future growth expectations took a knock in May, as the renewed wave of infections served as a reminder that the virus remains a significant risk to the outlook," he said.