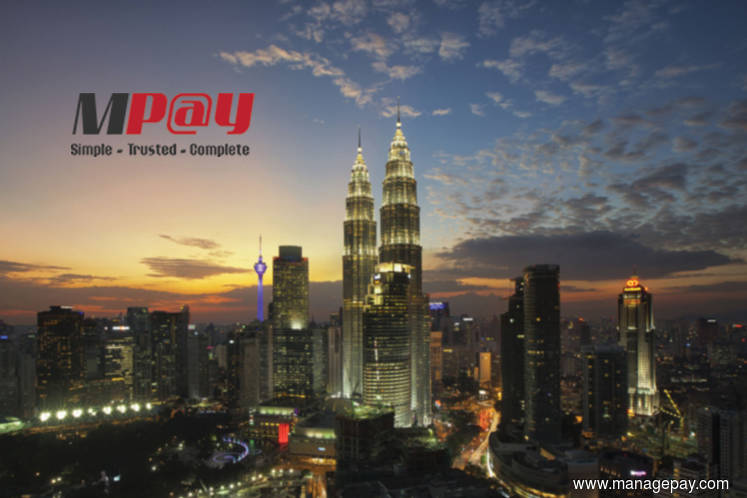 KUALA LUMPUR (Sept 5): ManagePay Systems Berhad (MPay) via a strategic partnership with the Malaysian Association of Tour and Travel Agents (MATTA) has introduced an innovative travel card and loyalty solution.
In a statement today, the company said the program, with the card named 'Jelajahi NegaraKu Malaysia' intends to offer loyal MATTA customers with a wide range of perks including attractive cashback and special member discounts when spending with a wide range of travel and lifestyle merchants.
It said although the main focus of the card and programme is to encourage inbound and domestic travel, the prepaid travel card will also provide customers with the flexibility of worldwide acceptance.
It said the Jelajahi NegaraKu Malaysia Mastercard prepaid travel card is set to also be popular amongst travellers visiting Malaysia.
MPay group marketing manager Tan Chia Wei said the card will allow travellers to go cashless without having to pay hefty fees by using payment cards from their home country.
"Instead of carrying a large amount of cash, travellers can simply purchase the card, load their Malaysian Ringgit into the card and spend with ease whilst enjoying cashback rewards," said Tan.
Tan said the card will work seamlessly with MPay WALET, the group's digital wallet app.
She said cardholders will be able to check their card balance, top up their card and keep track of their transactions from their smart phones, from anywhere around the world.
"On top of that, the deals section of the WALET will also offer attractive travel deals only available exclusive for MPay WALET users.
"MPay will also launch a travel deal e-commerce site named travel.buymalaysia.com which will go-live in this month. At phase 1, the site will promote the travel deals available in MPay WALET. By January 2019, the site will be launched as a full-fledge travel e-commerce platform with special discounts for Jelajahi NegaraKu Malaysia cardholders," said Tan.
She said the prepaid travel card is now available for sale on BuyMalaysia.com.
M Pay traded flat at 16.5 sen with 149,700 shares done at 11.55am today.