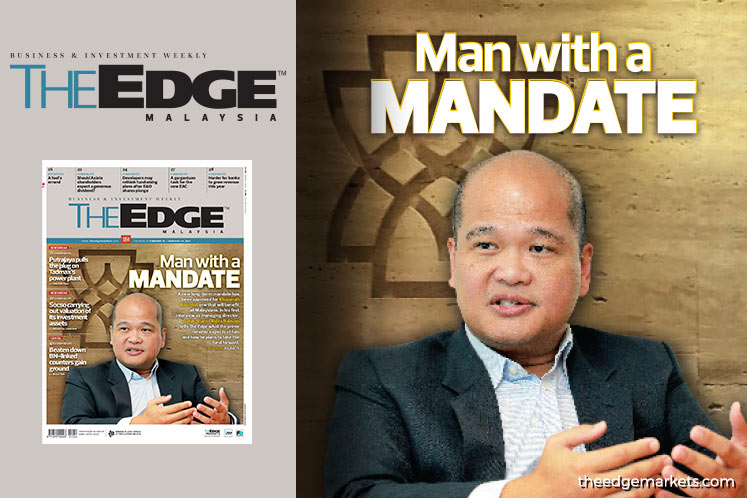 KUALA LUMPUR (Feb 16): A new long-term mandate has been approved for Khazanah Nasional Bhd, one that will benefit all Malaysians.
In his first interview as Khazanah's managing director, Datuk Shahril Ridza Ridzuan tells The Edge what the prime minister expects of him and how he plans to take the sovereign wealth fund forward. Beside providing clarity on Khazanah's mandate, he also shares his view on how the national carrier, Malaysia Airlines Bhd, should be run.
According to him, Khazanah's portfolio is now divided into two pools — strategic (30%) and commercial (70%).
"Essentially, if we execute the [new] strategy correctly, then Khazanah really will become that guardian of the nation's wealth and would be the guardian in terms of that future growth.
"And that's important because I think what the country needs is basically a pool of assets that is focused on long-term growth, because over time, you need that pool of assets to contribute back to the national budget in a way that will help to relieve the pressure on other sources of income," said Shahril, who previously headed the Employees Provident Fund.
For more details on what's in store for Khazanah and companies in its portfolio, pick up the latest issue of The Edge.
Save by subscribing to us for your print and/or digital copy.
P/S: The Edge is also available on Apple's AppStore and Androids' Google Play.