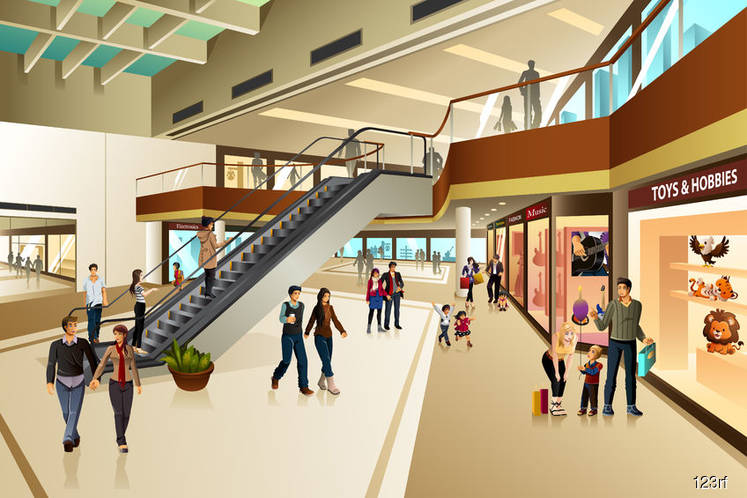 PETALING JAYA (June 29): Retail space occupancy rate has decreased to 80.2% in the first quarter of 2018, from 81.5% a year ago. 
The overall space occupied in 1Q2018 was 12.58 million sq m.
Recently-released 1Q2018 data by the National Property Information Centre (Napic) showed 10 of the 16 states and federal territories in Malaysia recorded a decrease in retail mall occupancy.
The 10 were Kuala Lumpur (-2.7%), Putrajaya (-4.8%), Selangor (-0.8%), Johor (-1.4%), Melaka (-4.6%), Kedah (-3.3%), Pahang (-9.6%), Terengganu (-3.4%), Sabah (-0.5%) and Sarawak (-1%).
Pahang recorded the greatest fall in occupancy, dropping 9.6% to 68.8% in 1Q2018. In 1Q2017, the occupancy rate of Pahang's shopping malls was 78.4%.
Mall space occupancy in Penang however, rose by 3.2% while four other areas recorded marginal increase. They are Labuan (0.7%), Perak (0.1%), Negeri Sembilan (0.4%) and Kelantan (0.5%).
Notably, Perlis remained the top performer with 100% occupancy.
According to Napic, the number of buildings with more than 50% vacancy was up 8.2% to 145 malls in 1Q2018, from 134 a year ago.
The total number of buildings with available retail space also spiked 4.9% from 611 in 1Q2017 to 641 in 1Q2018.
The country's total existing retail mall space has also increased 5.65% to 15.69 million sq m in 1Q2018, from 14.85 million sq m in 1Q2017.
Click on this link to go to the original story on EdgeProp.my