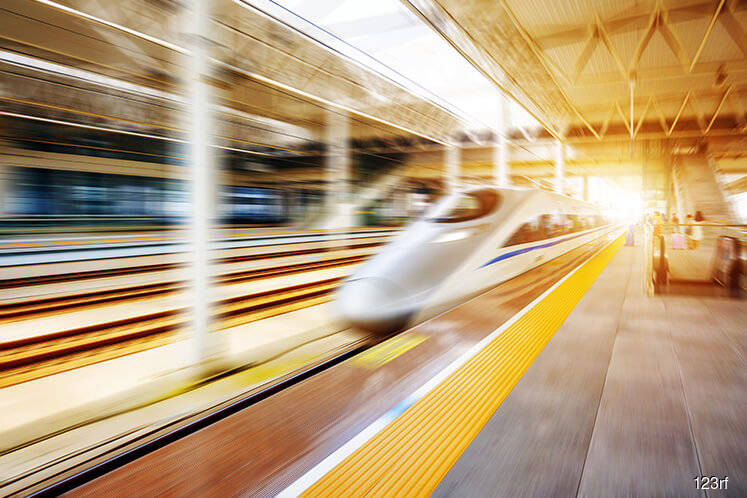 PUTRAJAYA (Sept 5): The S$15 million that Malaysia has to pay Singapore for deferring the high-speed rail (HSR) is meant to settle "abortive costs" that will be incurred in wrapping up existing, contracted works that have been done in preparation for the RM110 billion project.
"When you suspend a project, it does not mean just suspend, because some contractors have built in breakage of terms, so you have to pay that for suspending or cancelling their contracts," said Singapore Minister for Transport Khaw Boon Wan during a joint press conference here today with Minister of Economic Affairs Datuk Seri Mohamed Azmin Ali.
"Some contracts, for example [the] diversion of utilities — because almost the entire stretch of Singapore's HSR will be underground and that means utility services have to be diverted — we have started diverting all those utilities, which can be gas pipes, water pipes, electricity cables.
"Now when you suspend, it does not mean you just drop the project. We must at least conclude these contracts in a way that is safe for the people, so all those need costs," he added.
Khaw said the S$15 million was arrived at after a thorough calculation process by technical personnel from both countries.
"Part of the discussions we had over the last couple of months was to actually painstakingly go through with the technical people from both sides — sit down to produce invoices, and comb through item by item — to satisfy ourselves. Because Minister Azmin is answerable to his taxpayers, same as myself. So when we come out with the abortive costs, it has to be a figure that both he and myself can defend," he said.
Khaw said although the HSR Bilateral Agreement has no provision for such a suspension, Singapore has agreed to it in the spirit of bilateral cooperation after several rounds of discussion with Azmin to reach a "fair arrangement".
"Today's exchange of legal documents is to formalise our agreement on the suspension of construction of the HSR project until end of May 2020. As the suspension will involve some abortive costs, Malaysia will reimburse Singapore for these costs. By end of May 2020, we hope to see the resumption of the HSR construction, if not this project will be deemed to be terminated, and Malaysia will reimburse Singapore for the wasted costs we have incurred fulfilling our HSR obligation until now," he said.
"That is a larger quantum," he said, but did not mention the amount. Singapore previously said in July it would seek to recover more than S$250 million in costs incurred should Malaysia cancel the project.
Regardless of the deferment today, Khaw said Singapore still looks forward to resuming the project by year 2020.