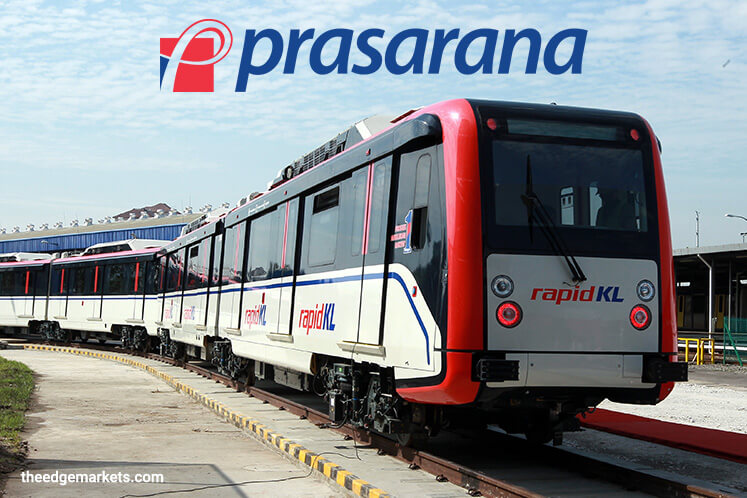 KUALA LUMPUR (April 17): Prasarana Malaysia Bhd is maintaining its current revenue mix, under which 30% is derived from non-fare operations as the Malaysian Government-owned entity expands abroad, its chief executive officer Datuk Seri Azmi Abdul Aziz said.
Prasarana is the asset owner and operator of Malaysia's public transport system, which includes light rail transit and monorail networks that form the major portion of Prasarana's revenue.
Besides Malaysia, Azmi said Prasarana had been exploring new global opportunities in Brunei, Indonesia, India and Saudi Arabia. Prasarana's existing overseas ventures include the maintenance and operation services contract with Saudi Arabia's Makkah Metro Southern Line.
"We are also proposing to Brunei to introduce a more holistic, organised public transportation system in the city. We will let the government decide on how they will appoint us.
"For our other collaborations, we are in a tender bidding process in India for Mumbai Monorail with our French partner, RATP Group. In Saudi Arabia, we have two places we are interested in — Riyadh and Jeddah. We are in the negotiation process; we should know by this year." Azmi said.
He was speaking to reporters here today during an agreement signing ceremony between Prasarana subsidiary Prasarana Integrated Management and Engineering Services and Akademi Perkeretaapian Indonesia (API). API is also known as the Indonesia Rail Academy.
According to Azmi, the agreement aims to provide training for workers in Indonesia's rail-based transport sector as part of Prasarana's effort to expand into Indonesia.
"When we have an understanding, it is easier for us to collaborate in terms of initiatives in Indonesia within Jakarta and other cities. Prasarana has begun efforts to provide suggestions on where we can undertake such collaboration," he said.