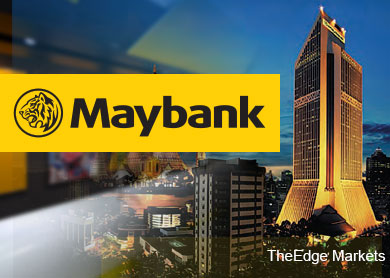 DUBAI (Oct 30): The asset management arm of Malaysia's Malayan Banking Bhd, the country's largest lender, has launched its first U.S. dollar-denominated mutual fund that invests in Islamic bonds.
The new fund will invest partly in sukuk issued from Gulf countries. This is rare for Malaysian funds, because there is an abundant supply of local ringgit-denominated sukuk, but demand for dollar-denominated paper has been growing.
The fund will initially be available to Malaysian investors only, although the firm plans to distribute the fund overseas as well, Nor' Azamin Salleh, chief executive of Maybank Asset Management Group Bhd, said in a statement on Wednesday.
Sukuk funds remain tiny compared to their conventional fixed income counterparts, but competition is heating up as the market widens and firms vie for a chunk of privately managed accounts.
There are 36 sukuk funds in Malaysia which hold a combined $1.9 billion in assets, acording to data from Zawya, a Thomson Reuters company.
However, Gulf scholars shun certain structures used by Malaysian issuers, in particular murabaha, a cost-plus-profit arrangement. This limits the appeal of many Malaysia-focused sukuk funds to international investors.
In the first half of 2014, 82 percent of all corporate sukuk issues approved in Malaysia used murabaha, Securities Commission data shows. To address this, Malaysia is now adjusting its tax structure to favour other types of sukuk, helping narrow differences with the Gulf, the other main centre of Islamic finance.