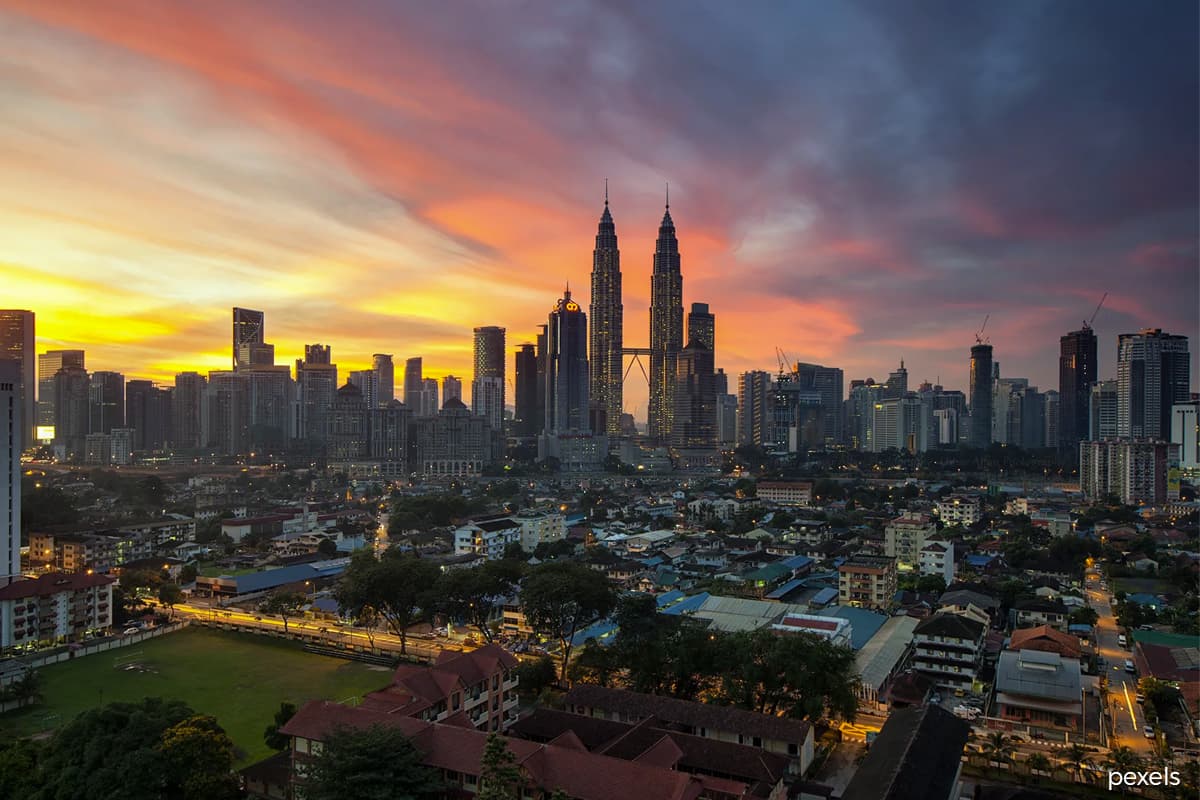 KUALA LUMPUR (Feb 24): Malaysia's economic outlook is marked as "at risk", Moody's Analytics said today, as the country's Covid-19-driven Movement Control Order (MCO), which bars interstate travel, spurs expectation of slower economic and business growth.
Moody's Analytics economist Dr Steve Cochrane claimed that Malaysia is at risk because the country is seen to have the strictest Covid-19-driven policies such as the MCO to curb the spread of the pandemic and that the MCO has stopped interstate travel within Malaysia.
"There are a few countries I worry about the most," said Cochrane, who claimed that Malaysia "is having trouble controlling Covid-19 after it initially did a pretty good job early on in the pandemic".
"(The) Philippines and Indonesia are also two other countries having trouble managing Covid-19," he claimed during a virtual briefing today.
Malaysia's MCO, initially implemented in 2020, required non-essential businesses to stop operations, while the public were ordered to stay at home to curb the Covid-19 outbreak.
Malaysia, however, re-enforced the MCO in 2021 to further curb the pandemic. The re-enforcement of the MCO, which began on Jan 13, essentially placed the whole country except Sarawak under the MCO.
It was reported that the MCO was reinstated in Penang, Selangor, Melaka, Johor and Sabah as well as the federal territories of Kuala Lumpur, Putrajaya and Labuan for a two-week period from Jan 13 to Jan 26.
It was subsequently reported that the entire state of Kelantan would be placed under the MCO from Jan 16 to Jan 26.
News reports, quoting Senior Minister (Security Cluster) Datuk Seri Ismail Sabri Yaakob, said on Jan 19 that six more states, namely Kedah, Perak, Negeri Sembilan, Terengganu, Pahang and Perlis, were to come under the MCO again from Jan 22 until Feb 4.
On Jan 21, news reports, quoting Ismail Sabri, said the MCO in Penang, Selangor, Melaka, Johor, Sabah, Kelantan, and the federal territories of Kuala Lumpur, Putrajaya and Labuan had been extended until Feb 4 as well.
On Feb 2, news reports, quoting Ismail Sabri, indicated that the MCO, scheduled to end on Feb 4, would be extended by 14 more days to Feb 18.
Last Wednesday (Feb 17), news reports, quoting him, said that the MCO would be lifted nationwide from last Friday (Feb 19) except in Selangor, Kuala Lumpur, Johor and Penang. It was reported that the MCO in Selangor, Kuala Lumpur, Johor and Penang would be extended until March 4.
Today, Cochrane said the MCO has affected Malaysia's economic hotspots, which account for more than 50% of the nation's economy.
"The Klang Valley accounts for about 40% of the economy in Malaysia. That and other states under MCO collectively account for (about) 60% of the economy.
"So, it's not that Malaysia is in recession but that this strict policy (MCO) does create some risk in terms of slowing the economy down," he said.
Malaysia's economy as measured by gross domestic product (GDP) has contracted by a larger quantum due to the impact of the various levels of the MCO, which included the Conditional Movement Control Order (CMCO) and the Recovery Movement Control Order (RMCO), to curb the spread of the Covid-19 pandemic.
Bank Negara Malaysia (BNM) said in a statement on Feb 11, 2021 that the Malaysian economy contracted 3.4% in the fourth quarter of 2020 from a year earlier after shrinking 2.6% in the third quarter of 2020.
"For 2020 as a whole, the economy contracted by 5.6%. The restrictions on mobility, especially on inter-district and inter-state travel, weighed on economic activity during the fourth quarter," BNM said.
For now, the Covid-19 situation in Malaysia appears to have improved based on the reported number of daily newly confirmed cases which has fallen to below 3,000 from above 5,000 recently.
Yesterday (Feb 23), Health director general Tan Sri Dr Noor Hisham Abdullah said in a statement that the country reported 2,468 newly confirmed infected individuals.
The record high daily number of new Covid-19 cases in the country so far stood at 5,728, which was reported on Jan 30, 2021.