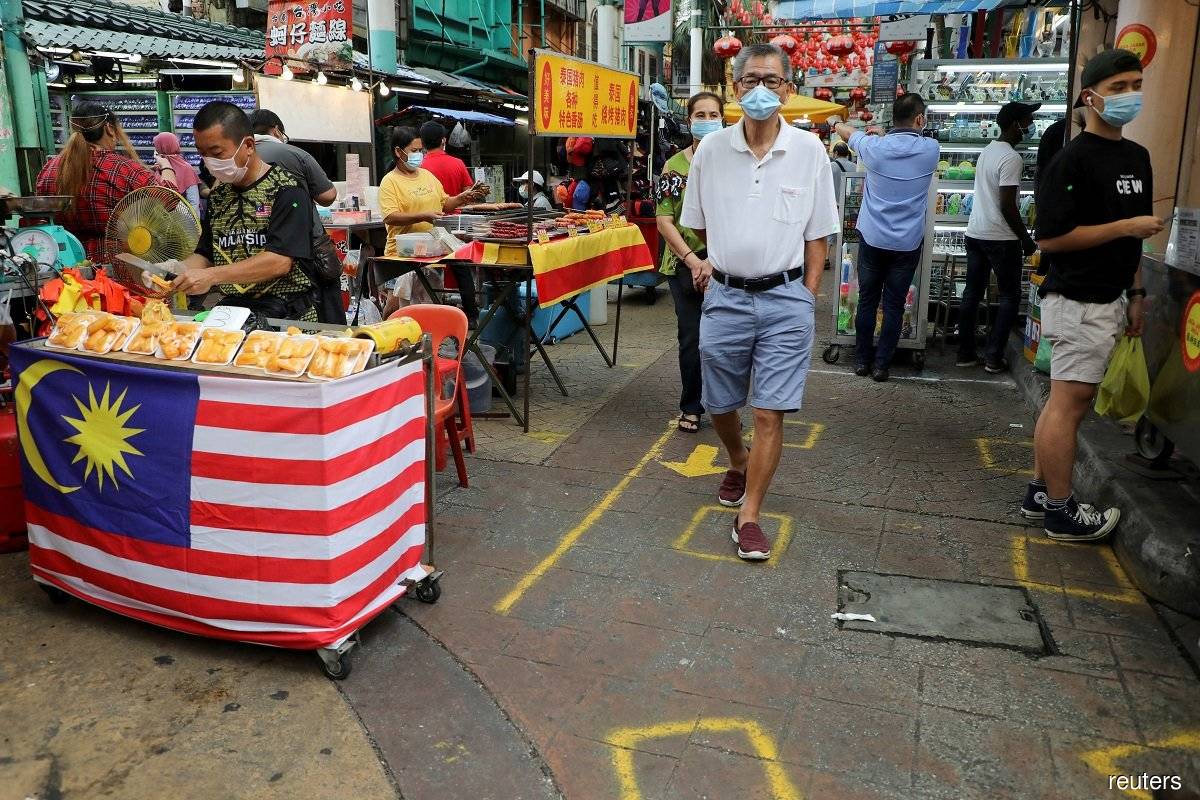 KUALA LUMPUR (May 21): Malaysia's inflation, as measured by the consumer price index (CPI), rose 4.7% year-on-year in April 2021 — the highest since 2018.
In a statement today, Department of Statistics Malaysia (DOSM) chief statistician Datuk Seri Dr Mohd Uzir Mahidin said the increase in the overall index was driven by the increase in the transport index (27%) due to the low base effect from the preceding year.
He also said the trend is expected to continue until the first quarter of 2022.
"As we know, the average price of unleaded petrol RON95 in April 2021 increased 61.4% to RM2.05 per litre as compared to RM1.27, unleaded petrol RON97 increased 62.4% to RM2.55 per litre as compared to RM1.57 and diesel increased 44.3% to RM2.15 per litre from RM1.49," said Mohd Uzir.
The chief statistician said housing, water, electricity, gas and other fuels rose 3.1% compared to the previous year, due to the termination of the electricity discount given to domestic consumers of Tenaga Nasional Bhd (TNB) under the Prihatin Rakyat Economic Stimulus Package (PRIHATIN), which began in April 2020 and has ended in December 2020.
Furthermore, the index of food and non-alcoholic beverages increased 1.9% from a year ago due to shortage in supply, higher demand and uncertainty in weather.
Even though the overall index increased, Mohd Uzir stated that the core index — which excludes most volatile items of fresh food as well as administered prices of goods and services — increased 0.7% in April 2021.
"The CPI without fuel increased 1.7% in April 2021 to 113.8 as compared to 111.9 in the same month of the preceding year. CPI without fuel covers all goods and services except unleaded petrol RON95, unleaded petrol RON97 and diesel," he said.
Meanwhile, on a monthly basis, CPI increased by 0.2% as compared to March 2021.
"Out of 552 items covered in CPI, 366 items showed an increase in April 2021. On the contrary, 116 items declined, while 70 items were unchanged.
"Based on the performance of 552 items by category of goods and services, non-durable goods (296 items) is a category that experienced the most price increase with 230 items, 49 items decreased and 17 items were unchanged as compared to services, semi-durable goods and durable goods," Mohd Uzir explained.
The DOSM said seven states, namely Terengganu (6.3%), Kelantan (5.7%), Pahang (5.6%), Kedah and Perlis (5.1%), Negeri Sembilan (5.0%) and Johor (4.9%), surpassed the national CPI rate of 4.7% in April 2021 compared to April 2020.
All states registered an increase in the index of food and non-alcoholic beverages.
The highest increase was recorded by Pahang at 2.2%, followed by Terengganu (2.8%), Selangor and Putrajaya (2.6%), Kelantan (2.6%) and Johor (2.1%).