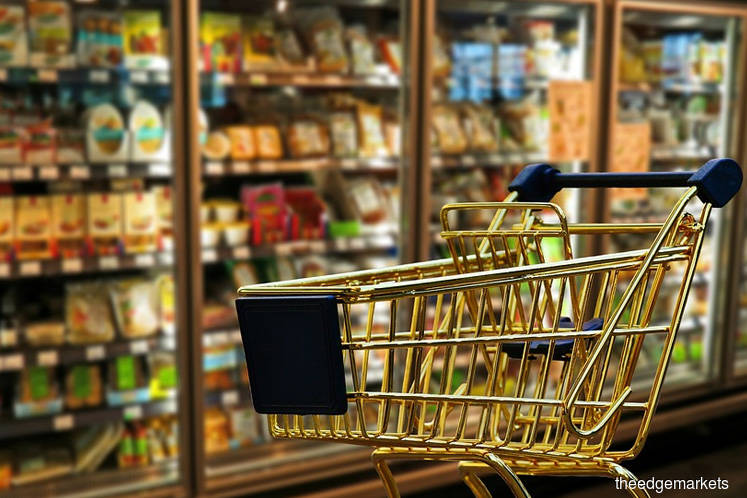 KUALA LUMPUR (Sept 14): Retail research firm Retail Group Malaysia (RGM) has revised its 2018 retail sales growth rate forecast for Malaysia's retail industry for the second time this year – lower to 4.1% this time around from its 5.3% estimate released in June, based on its latest quarterly adjustments.
The first revision was an upward adjustment from 4.7% in March.
In its September 2018 report released today, RGM said Malaysia's retail industry's sales growth for the second quarter of 2018 (2Q18) reported a slower rate of 2.1%, as compared to 4.9% in the previous year.
RGM said members of Malaysia Retailers Association (MRA) had projected the 2Q18 growth rate in June 2018 at 6%, while RGM estimated the rate at 6.3%.
"This latest quarterly result did not meet market expectation. Thus, the latest result was at least 65% below market expectation," RGM said.
For the first six months of this year, the retail sales growth rate was 2.3%, against 2.6% a year ago.
Despite the zero-rated Goods & Services Tax (GST), Hari Raya Aidilfitri celebrations, school holidays, World Cup and Father's Day that took place in June, Malaysian consumers did not go all out to spend on all kinds of retails goods, mainly because they did not have extra income to do so, the research firm added.
Sales of all retail sub-sectors during the 2Q18 was mixed, as not all retail sub-sectors benefited from this once-in-a-lifetime opportunity — the tax holiday in the month of June, the report said.
With consideration of the latest market performances, RGM has revised down its 3Q18 retail growth rate projection to 6.1%, from 6.8% estimated in June, taking consideration on the remaining two months of tax break before Sales and Services Tax (SST) was reintroduced on Sept 1.
"Bulk of purchases was made during the last week of August. This was especially so for high value-added retail goods.
"Malaysian consumers rushed to retail stores to buy more, in order to save more," RGM said.
Furthermore, for the month of September, many retailers maintained their prices in order to attract shoppers to buy, the firm added.
However, RGM has revised up its retail growth rate forecast for 4Q18 to 4.3%, instead of the previous estimate in June of 3.5%, underpinned by shopping behaviours and patterns during the 3-month tax holiday, as well as the current economic environment.