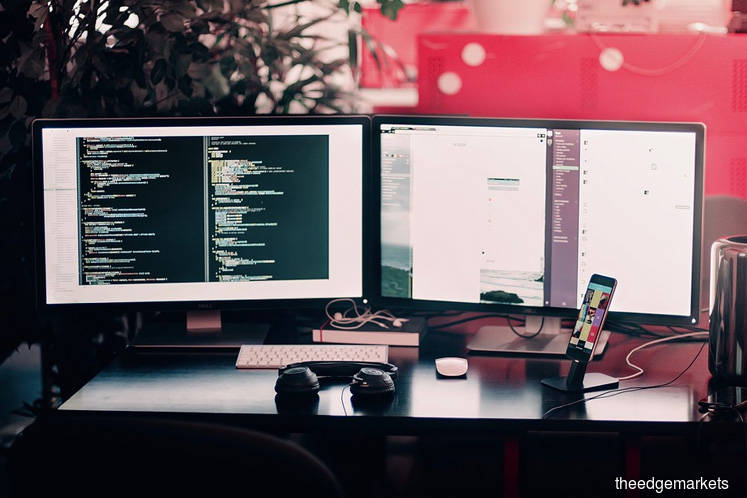 KUALA LUMPUR (Sept 3): The Malaysia Internet Exchange's (MyIX) highest bandwidth that traversed within the MyIX infrastructure has hit a new record 288Gbps in 2018.
In a statement Aug 29, MyIX said its network's data traffic peak points are based on highest data traffic recorded on a particular day, on a monthly basis.
MyIX said the report compared the traversing data between January–June 2018, to the corresponding period of the previous year's (2017's) January-June.
This showed the Internet data patterns and growth of the internet traffic peered within the national Internet Exchange nodes directly connects with the country's major ISPs and content providers.
MyIX chairman Chiew Kok Hin said MyIX has recorded 288Gbps of data travelling per second through its network nodes, the highest bandwidth recorded so far now in the year 2018, equivalent to a 16% increase in data travelling per second, as compared to the previous year's highest peak point of 248Gbps over the same period.
He said in Compounded Annual Growth Rate (CAGR) terms of 6 years (since 2012), MyIX's monthly Internet traffic peak point has increased at a CAGR of about 52%.
Chiew said this CAGR of 52% is a very good indication of how massively and speedily the country's Internet landscape is developing.
On another matter, Chiew said a total of 93 members have joined MyIX's peering network as of August 2018.
This comprised 70 local members and 23 foreign members, he added.
The latest additions to the MyIX members list include PCCW-HKT Network Services Limited, Telekomunikasi Indonesia International (M) Sdn Bhd, Imperva Inc and Krypton Global Networks (M) Sdn Bhd, Chiew said.
"We are seeing more foreign Internet Service Providers (ISPs) and Content Service Providers (CSPs) interested in joining MyIX, as they see the benefits from being part of Malaysia's main peering network, for more efficient and cost-effective interconnectivity and to promote efficient routing of traffic via direct peering with their local partners, to reach Malaysian consumers," he said.