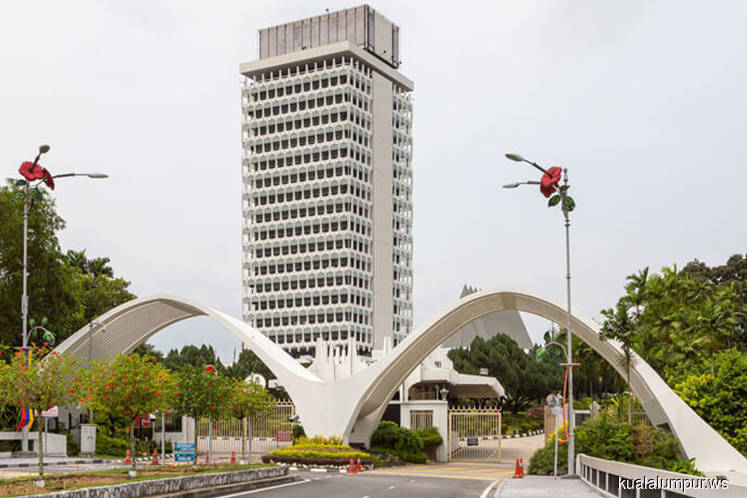 KUALA LUMPUR (Dec 12): Malaysians generally rank the current performance of the Cabinet as being average, says think tank EMIR Research, based on a newly released index that measures people's satisfaction towards the government's fulfilment of its manifesto promises.
The Government Satisfaction Index (GSI) measures Malaysians' satisfaction with the performance of Cabinet members based on four key areas: economics, healthcare and transport, agriculture policy, and affordable housing.
Scores are placed between zero and one (from minimum satisfaction to maximum satisfaction).
Overall, Malaysians ranked a GSI score of 0.53, indicating an average satisfaction towards Cabinet members, the research firm said when presenting its findings earlier today.
Some 1,992 people participated in the GSI. This is the second part of EMIR Research's inaugural poll "Pulse from the Ground: Voices & Expectations of the Rakyat on Current Socio-Economic Issues" conducted from September to October.
From the survey, the research firm found that in terms of cost of living, most (43%) were satisfied with the way the government manages the cost of health services.
This is followed by 42% for stabilising the price of basic necessities and 39% for managing the supply of goods.
The lowest level of satisfaction (33%), however, goes for the government's handling of the ringgit.
When it came to the urban-rural divide, urbanites expressed greater level of satisfaction compared to rural residents. This was consistent across all sub-components, the firm said.
The higher income group (RM5,000 and above) was more critical of the government's efforts in managing the economic aspect of the manifesto as it recorded the least satisfaction of all income groups.
For healthcare and transport, respondents were generally divided in their satisfaction with the government's allocation of budget to healthcare and promoting quality of public transport services.
Generally, urban respondents were more satisfied compared to their rural counterparts, as there was an average difference of 10% in response, said EMIR Research.
Meanwhile, older respondents were more worried about healthcare and mobility issues, which translated into the lowest percentage of satisfaction in this category.
Respondents were also equally divided when it came to affordable housing, with 38% satisfied with the government's plans on affordable housing policy.
However, 28% were the least satisfied with the affordable housing policy, as well as the housing loan procedure and expansion of home rental scheme.
See also: Half of Malaysians unsure about nation's future — survey