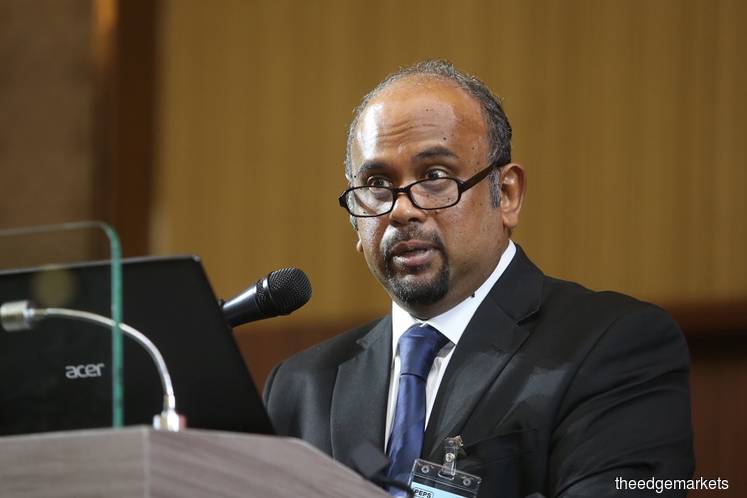 KUALA LUMPUR (Feb 21): Malaysia needs to have higher population growth to sustain the rate the country is injecting new housing supply into the market, said property consultancy firm Rahim & Co International Sdn Bhd director of research and strategic planning Sulaiman Saheh (pictured).
"I have mentioned this a few years ago – Malaysians, maybe we need to make more babies. Our population is not enough to sustain the supply of residential units in the market," he told the audience at the 12th Malaysian Property Summit 2019 today.
Besides babies, there is also a need to create more employment opportunities.
Citing Iskandar Malaysia as an example, he said houses there were being built before there are sufficient job opportunities for people to move into the area.
"When Iskandar Malaysia was being designed, its strategy was to spur economic growth through the creation of economic clusters. With economic growth, real estate is supposed to grow in tandem because (housing) is a facility to be provided to those users executing those economic activities.
"But what actually happened was the other way around. Before the economic players came in, we already started building, thus resulting in many [empty] units," he said.
According to Rahim & Co's data, Johor has the highest number of residential overhang units (including serviced apartments and SoHo) with 13,767 units worth RM10.6 billion as at end-September last year, followed by Selangor's 7,233 units worth RM5.5 billion and Kuala Lumpur's 5,114 units worth RM4.84 billion. Overall, the number of residential overhang units in the country stood at 43,219 worth RM29.47 billion.
On the outlook of the property market this year, Sulaiman said: "Looking at how the market is going to move and how long it usually takes to recover, we had earlier on thought it was going to be this year. But considering how the market reacted post-general election (last year), it probably will need another one or two years".
Sulaiman was speaking in his presentation entitled "Residential Performance & Outlook" at the property summit organised by the Association of Valuers, Property Managers, Estate Agents and Property Consultants in the Private Sector Malaysia. EdgeProp.my was the official media partner of the event.