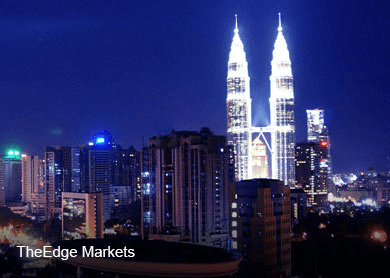 KUALA LUMPUR (May 1): Putrajaya's tendency to draw only on "flattering" rankings like QS Quacquarelli Symonds as proof that Malaysian universities are of world-class status is giving the country an "overoptimistic, distorted" idea of how local varsities actually fare, Times Higher Education (THE) said.
THE editor Phil Baty told The Malaysian Insider that Malaysian universities were "some way off" from being world class, and that it only performed well in QS's rankings.
He said QS itself employed "very, very weak and simplistic methodology" to assess universities worldwide.
"If you look at the whole spread of world rankings, they all highlight concerns about the performance of Malaysian universities. QS is the only ranking where Malaysian universities appear to be doing remarkably well," he said in a phone interview.
"But you can't just rely on the rankings that happen to appeal to you. It's very important to get an objective picture, to look across a wide range of metric to truly test your performance.
"(Don't just rely on) a particular system, particular methodology, that happens to put you in a good light. The danger is that you get a false picture, an overoptimistic view, a distorted idea of the nation's universities' actual performance."
On Wednesday, The Malaysian Insider reported that two local universities made it to the top 50 of this year's QS World University Rankings by subjects, compared with just one last year.
Last September, five Malaysian universities also made the top 400 in the QS World University Ranking 2014 survey.
However, yesterday, THE revealed that Malaysian universities once again failed to make the THE's annual 100 Under 50 2015 rankings – a list of the world's best universities under the age of 50.
Malaysia in March also failed to make THE's list of seven fastest-rising young universities and the THE World Reputation Rankings 2015.
In fact, Malaysian universities have never featured in the THE World University Rankings or World Reputation Rankings, and have only once made it into the Top 100 Universities under 50 years old, when UKM was placed 98th in 2012.
Despite this, Second Education Minister Datuk Seri Idris Jusoh has often cited QS's rankings as proof that Malaysian universities were doing well, and even said local varsities were on a par with those of developed nations such as Britain, Germany and Australia.
"Frankly, I think the QS world ranking methodology is very, very weak, it's very simplistic, and it's based primarily on people's opinions," said Baty, in explaining the contrasting results of the rankings.
"But THE is focused more on hard research metrics, income figures, publication output and higher weightage is given to objective, hard metrics."
He said Malaysia should not "pick out data that puts it in a good light", and shun rankings that depicted less-flattering results, such as THE.
"It could lead to complacency that could lead to thinking that you don't really need to invest in universities, you don't need to work harder. You don't need to develop faculty or academic community more.
"If you just pick out the data that happens to make you look good, and you ignore the data which suggests that you still have some challenges and still have some problems, then you risk falling into complacency and you run the risk of actually stagnating and failing."
Most of Malaysia's universities have stopped submitting data to THE to be ranked – even UKM, the sole university to make THE's Top 100 under 50 in 2012, has snubbed THE's rankings for at least two years in a row.
UKM told The Malaysian Insider last year that this was because the university preferred to focus on rankings that were fair to its direction.
UKM's Strategic Centre deputy executive director (performance assessment) Associate Professor Dr Masturah Markom had said the university could not compete in the indicators set by THE's rankings, so "it is best if we spend on rankings that are better suited to our direction and focus".
But Baty defended THE's methods, saying that its rankings were well established and used around the world, including the Japanese government, which referred to THE's results for their economic growth strategy.
"It is a concern that Malaysian universities and the Malaysian sector appears to be hiding from us, hiding from the truth to a certain extent."
He added that contrary to Idris's claims, the data on Malaysian universities showed that they were "some way off" from being world class.
"The metrics we have suggest that Malaysia's universities are some way off being world class. I think obviously these (QS) rankings didn't focus specifically on research.
"Malaysia's research capacity hasn't been developed and the investment in research hasn't been as strong as Singapore, as a classic example."
But Baty said, in theory, Malaysian universities could improve and go up the rankings in just a matter of decades.
However, he said rapid improvement required high-level investment, strong leadership, extremely strong government support and full funding.
He added that Malaysian universities also needed more autonomy and freedom for them to shoot up the world rankings.
Baty also urged Malaysia to take part in THE's rankings and submit its data in the future, as being benchmarked against the world's universities would allow the country to gauge its performance.
"You can only improve, you can only monitor progress if you are benchmarking yourself against the world's very best using global benchmark definitions and global standards.
"We urge more universities in Malaysia to get involved, we urge them to put aside their concerns, share the data, benchmark the information. That will provide them the data that they need to help them develop and continue to improve."