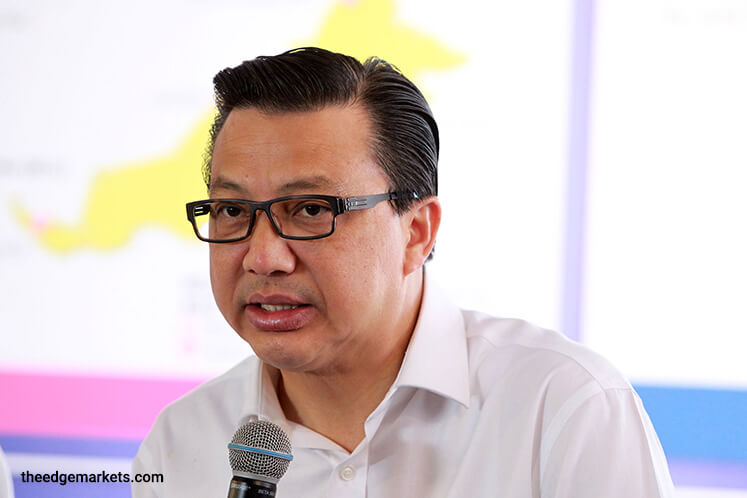 SEPANG (July 5): There's a space grab in the fast-growing logistics hub of Kuala Lumpur International Airport (KLIA), and Malaysian companies risk being left out if they do not act fast.
"We have directed Malaysia Airports Holdings Bhd (MAHB) to give priority to local companies who need the space... but we want the locals to grab opportunities faster," Minister of Transport Datuk Seri Liow Tiong Lai said at the launch of Tasco Bhd's global parts distribution centre for Renesas Electronics Corp today.
"Jack Ma alone took up so much space," he said, referring to the Digital Free Trade Zone (DFTZ), which will see Malaysian Digital Economy Corp and Alibaba Corp collaborating to develop some 110 acres in the old Low Cost Carrier Terminal (LCCT) here.
Tasco executive chairman Lee Check Poh stressed the need to secure more space for development quickly as the logistics industry continues to face stiff competition from China.
"(We are) talking to MAHB to secure a bigger space (for this distribution centre)," he told reporters. The current distribution centre has a working space of 70,000 square feet in the Free Cargo Zone of KLIA.
According to Tasco managing director Freddie Lim Jew Kiat, Tasco has invested RM20 million in the centre so far but expects to add to this amount in the near future.
The distribution centre, which is Renesas' first outside Japan, has a working space of 70,000 square feet and can process 200,000 boxes a month.
According to Liow, the establishment of the distribution centre is a great contribution to the improvement of air freight logistics in Malaysia, for which efforts with MAHB were being made by the government to enlarge air cargo.