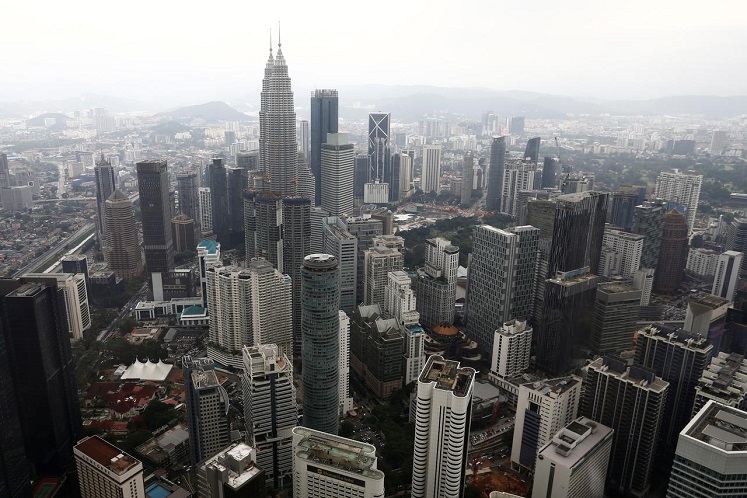 (This article and its headline have been amended.)
KUALA LUMPUR (May 14): AmBank Group Research expects the domestic economy will be back on a growth path in the second half of the year (2H2020). However, its chief economist Dr Anthony Dass commented that based on the latest economic indicators, the country's GDP is more likely to see a contraction of around 1.1%.
In an economics report today, Dass said the growth in 2H2020 will be supported by fiscal and monetary stimulus measures, the conditional movement control order, and the rolling out of large transportation projects in 2H2020 such as the MRT, SUKE and DUKE 3, a recovery in commodity production and inventory build-up, which will provide some impetus to domestic growth.
According to him, judging by the numbers in 1Q2020, it can be deduced that the economy already inherited a weak performance from selected sectors since 2019.
"The pandemic virus impact, added with the collapse in oil prices, only exacerbated some of these already weak sectors while dampening new areas of economic activities such as services.
"The real challenge will be in 2Q2020 when the economy is expected to sink further due to the sudden and historic shutdown as the country responds to the coronavirus pandemic," he wrote in the research note.
Dass added that social distancing measures have upended normal life in much of the economy.
He said with global recession now perceived to be unlike the 1930s as the current world economy is being supported by the monetary and fiscal measures, and the gradual relaxation of lockdowns, these should provide some positive impetus to exports.
"On that note, we believe the 2020 gross domestic product (GDP) growth could range between +0.4% and -2.0%," Dass commented.