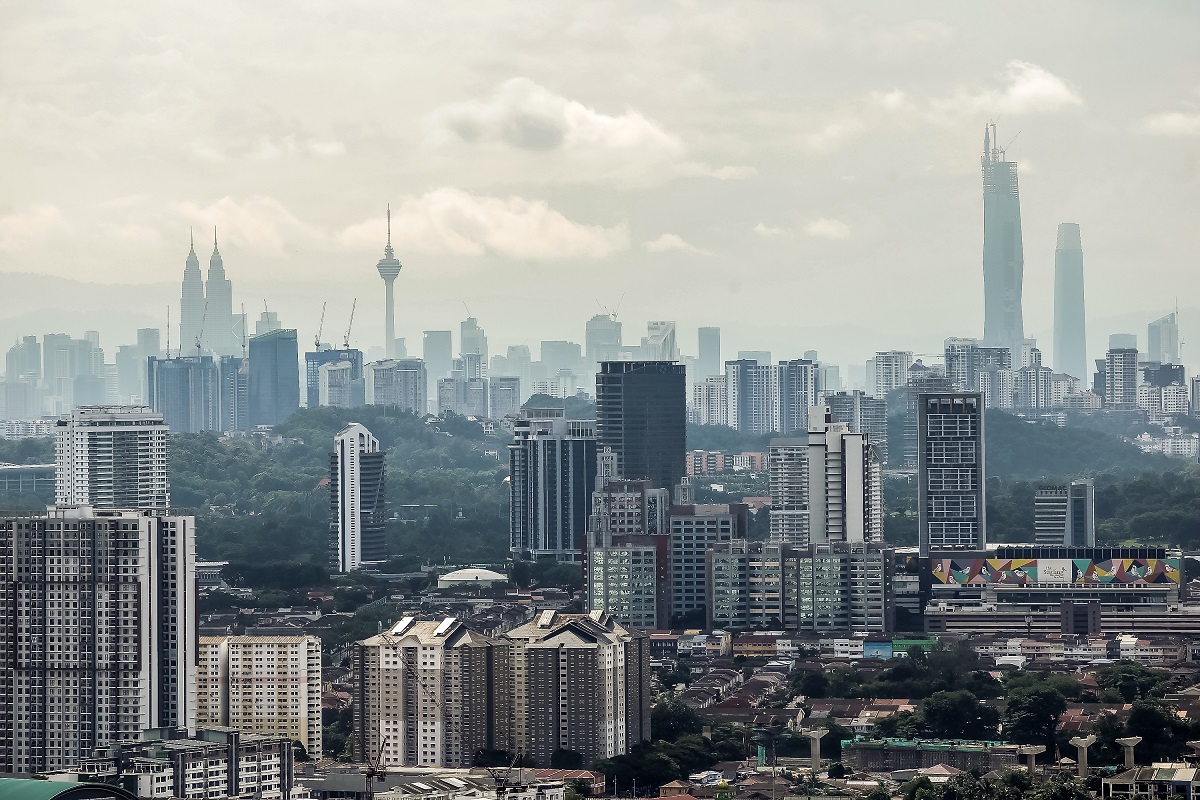 KUALA LUMPUR (June 29): Malaysia is uniquely placed in many regards to bounce back from the Covid-19 pandemic, according to HSBC co-head of Asian economic research Frederic Neumann.
Speaking in HSBC Asian Outlook webinar today, he highlighted that HSBC has set a 4.1% of 2021 GDP growth projection forecast for Malaysia — below World Bank's 4.5% GDP forecast — after it recognised the very recent challenges that have occurred which are restraining demand growth for the country.
"However, we should highlight that actually this is a temporary drag and we have a GDP forecast of 4.5% for Malaysia in 2022.
"Malaysia is receiving enormous amounts of foreign direct investment (FDI) and it has a unique position in terms of capturing increasing supply chains that are moving to Southeast Asia. 
"So we look at Malaysia as being a structural success story in terms of capturing export market share in the manufacturing sector," Neumann said.
On June 18, the Department of Statistics Malaysia (DOSM) highlighted that FDI inflow into Malaysia showed a recovery by registering RM9.1 billion in the first quarter of 2021 (1Q21), the highest investment since the Covid-19 pandemic hit Malaysia.
In an earlier statement, Malaysia's chief statistician Datuk Seri Dr Mohd Uzir Mahidin attributed the improved investment to a higher inflow in equity and investment fund shares, specifically in the manufacturing and services sectors.
Meanwhile, Frederic also believes that Malaysia will be able to achieve herd immunity status by early next year. 
"Malaysia is actually, in terms of vaccine delivery schedule... ahead of other peers. 
"So yes, Malaysia is facing challenges now but we do believe that in the medium term, Malaysia has a very compelling story," he said. 
Based on the latest data from the Covid-19 Immunisation Task Force (CITF), as of June 28, cumulatively, 7.59 million Covid-19 vaccine doses had been administered across the nation so far, comprising 5.46 million first doses and 2.13 million second doses. 
According to National Covid-19 Immunisation Programme (PICK) Coordinating Minister Khairy Jamaluddin, the government has revised its targets upwards to administer 300,000 doses per day in July and 400,000 per day in August.
At least 16.7% of the population had gotten their first dose, and 6.5% of the population were fully inoculated as of yesterday (June 28). 
Separately, on the currency front, HSBC global head of foreign exchange research Paul Mackel said the ringgit (RM) is currently one of the most undervalued currencies in Asia.
"RM is a commodity-oriented currency and it is trading relatively cheap. If the country gets past some of these immediate concerns about Covid-19, then that might sow the seeds to stage a very gradual recovery," he added.