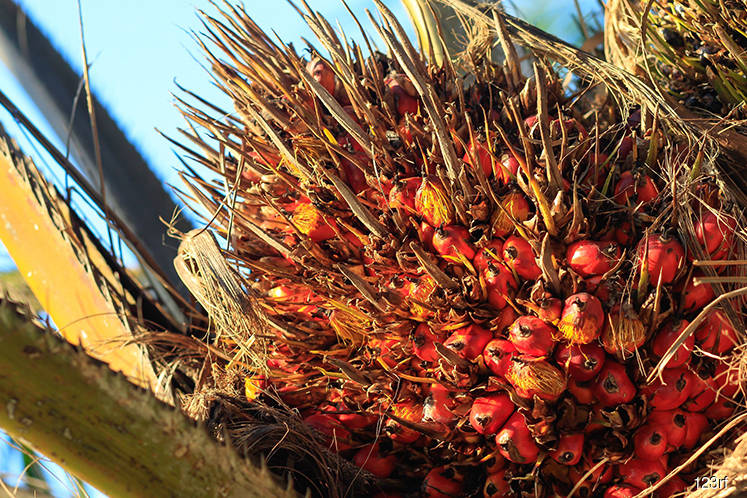 KUALA LUMPUR (July 25): Malaysia is open to enhanced cooperation with the European Union (EU) over the issue of palm oil production and the negativity surrounding deforestation, and to promote inclusive growth for all, the newly-formed ministry of primary industries said today.
The ministry's statement came after H.E. Frederic Laplanche, ambassador of the French Republic to Malaysia, reportedly suggested in a media interview that both Malaysia and the EU should work towards a solution in light of negative sentiments surrounding deforestation issues caused by palm oil production.
"The ministry of primary industries notes the views and concerns of H.E. Laplanche on the issue of negative public opinion by EU consumers of palm oil and welcomes any form of collaboration to allay such perceptions in the EU.
"Malaysia has always been mindful of these challenges and has applied best practices including environmental impact assessments in establishing and operating its palm oil industry," read the statement.
The ministry added that Malaysia has consistently narrated the nation's commitment to maintaining at least 50% of its land under forest and green cover, and subscribing to the nationwide production of certified sustainable palm oil through the Malaysian Sustainable Palm Oil certification being made mandatory.
This is on top of Malaysia embracing the concept of the UN Sustainable Development Goals of 2030 that balances out social and economic progress with the environment.
Furthermore, the total oil palm planted areas in Malaysia in 2017 — 5.81 million ha — accounted for a mere 0.11% of the total global agricultural area, according to the ministry.
Malaysia is also committed to stabilising the orang utan population through various conservation efforts on the ground, the ministry said, which apart from Orang Utan Appeal, UK, have yet to see visible contribution from concerned countries and parties.
"However, these actions still appear to be inadequate in the eyes of the EU consumers and legislators, who are constantly fed streams of anti-palm oil messages without full verification of the underlying facts and the French Ambassador's statement simply re-echoes such sentiments," the ministry said.
Last week, Laplanche reportedly said "public opinion regarding palm oil in the EU is still negative due to concerns on climate change, environmental protection and biodiversity conservation".
"We would certainly welcome the French Ambassador to work with us and help create a larger platform to rebalance the negative narration around palm oil in the EU," said the ministry.
"Also, Malaysia is open and willing to collaborate with our friends in Europe, to create greater consumer awareness on the sustainable palm oil production and the health benefits of palm oil.
"Better cooperation between Malaysia and the EU over the issue of palm oil production may reap greater benefits in the long term for all parties involved. Malaysia believes the best solution would be to work together to promote inclusive growth," it added.