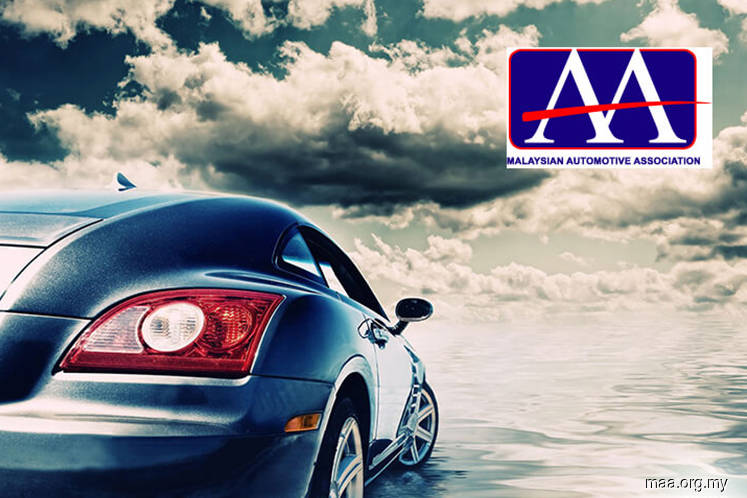 KUALA LUMPUR (June 20): Total vehicles sold in Malaysia increased 41.42% year-on-year (y-o-y) in May, according to the Malaysian Automotive Association.
In a statement today, the association said total vehicles sold in May increased by 17,803 vehicles to 60,780 vehicles, from 42,977 vehicles sold last year.
MAA noted that month-on-month (m-o-m) sales volume increased by 22% or 10,816 units on account of promotion campaigns launched during the Hari Raya festive period.
In particular, May 2019 saw 55,914 passenger vehicles sold, which is higher compared to 40,215 vehicles sold in the same month last year.
Meanwhile, commercial vehicle sales increased to 4,866 units, from 2,762 vehicles in May 2018.
MAA said that year to date (YTD), total vehicle sales increased by 12.73% or 28,674 vehicles to 253,808 vehicles, from 225,134 vehicles in the corresponding period last year.
YTD passenger vehicle sales increased y-o-y to 232,362 units from 203,214 units. Meanwhile, YTD commercial vehicle sales declined to 21,446 units from 21,920 units.
In terms of number of cars manufactured, MAA said May saw a y-o-y increase of 18.27% or 7,953 vehicles to 51,482 vehicles, from the 43,529 vehicles manufactured last year.
Passenger vehicle production in May increased y-o-y to 48,650 vehicles, from 40,720 vehicles, while commercial vehicle production inched up to 2,823 vehicles from 2,809 vehicles last year.
YTD, total vehicle production increased y-o-y by 2.64% or 6,369 vehicles to 247,951 vehicles, from 241,582 vehicles.
YTD passenger vehicle production increased y-o-y to 231,874 vehicles from 224,945 vehicles, while commercial vehicle production declined marginally to 16,077 vehicles from 16,637 vehicles a year ago.
"Sales volume for June 2019 is expected to be lower than May 2019's level because of a short working month," said the MAA.