PETALING JAYA (March 30): Malaysia has set the highest growth rate of all Airbnb markets in Asia with a 137% y-o-y growth in 2017 to hit 1.5 million arrivals into the country.
"The 137% inbound guest arrival growth, or 507,100 more guest arrivals, is the highest among all Asian markets. Hospitality is intrinsic to the Malaysian culture, and we see an interest in people wanting to open up their homes to travellers, providing an authentic and local experience," an Airbnb spokesperson told EdgeProp.my.
Malaysia has around 31,900 listings as of end-2017 — 69% more than the previous year. The top five countries where Airbnb travellers to Malaysia originate from are Singapore, China, the US, Indonesia and Australia.
Airbnb listings in Kuala Lumpur alone have reached 11,200 listings — a 65% jump. The most popular areas in Kuala Lumpur are KLCC, Bukit Bintang, Kampung Baru, Brickfields and, interestingly, Taman Desa.
In February, the home-sharing platform launched "Plus" and "Beyond", which saw the platform offering premium lodging options for travellers in 13 cities, including Los Angeles, Toronto, Milan and Shanghai.
The spokesperson said Bali, Indonesia will be the first Southeast Asian city to have Airbnb "Plus" with a launch within 2018.
"The Airbnb Roadmap aims to deliver a magical end-to-end trip for every traveller. With this Roadmap, Airbnb ensures that the platform offers a local, unique and authentic way to travel as an alternative to commoditised mass tourism. Looking forward to the next 10 years, we want everyone to be able to experience this way of travelling.
"Bali is a global destination for many travellers, especially in Southeast Asia. We launched Airbnb Experiences in Bali in November 2017, which offers carefully curated activities led by local hosts who will share an insider view of their city with curious travellers.
"[Ever since then] the popularity of Airbnb Experiences in Bali has surged, making it one of the top 15 markets worldwide and the second-most booked Experiences in Asia, trailing behind Tokyo, which was launched a year ago," said the spokesperson.
According to Airbnb, in 2017, there were 25.6 million inbound guest arrivals in Asia Pacific while outbound guest arrivals were 25.9 million.
As of March 20, the home-sharing start-up had launched more than 40 Airbnb Experiences in Kuala Lumpur, joining 60 other global destinations that are going beyond home-sharing and offering local tours and activities.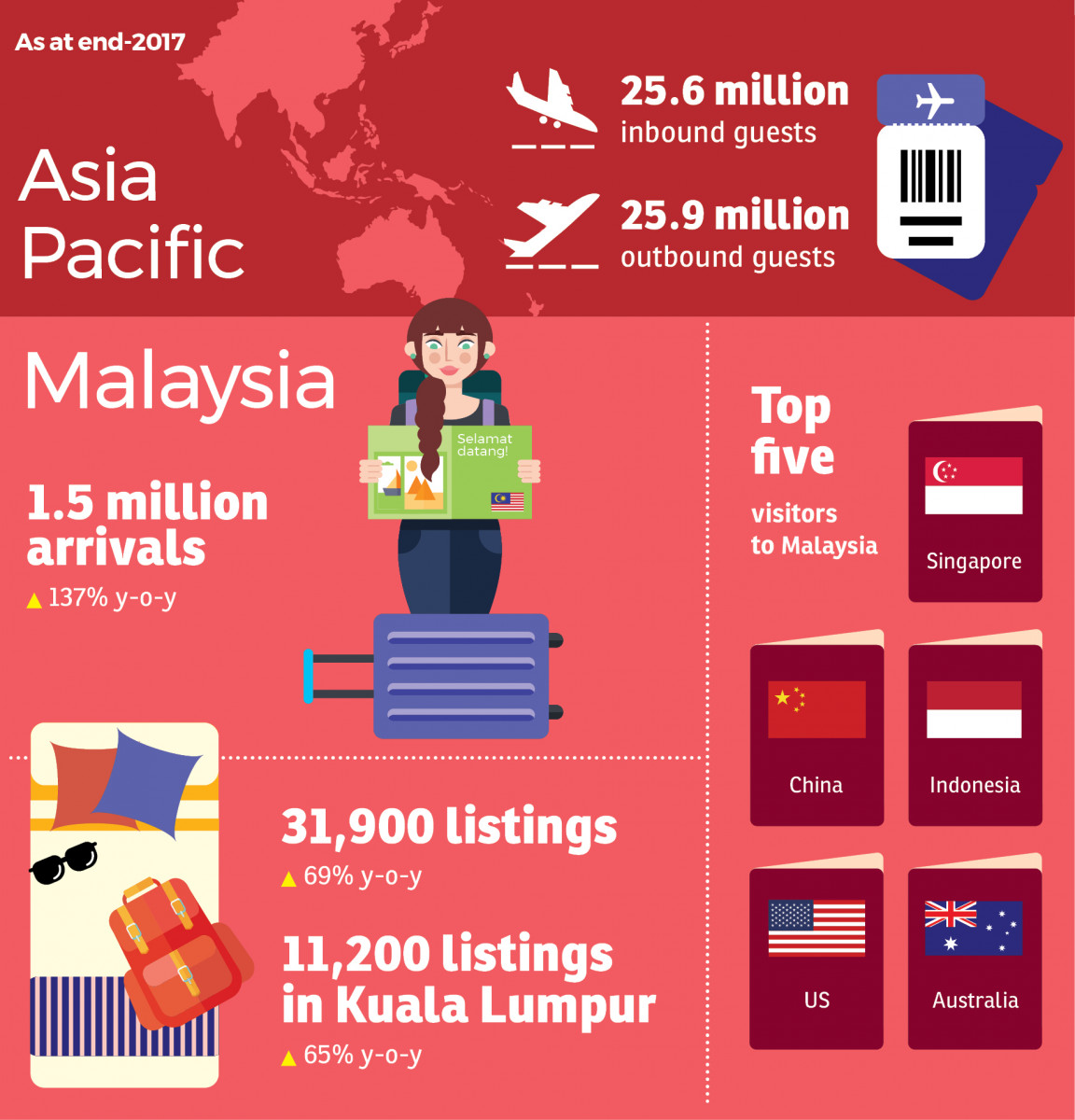 This story first appeared in EdgeProp.my pullout on March 30, 2018. Download EdgeProp.my pullout here for free.