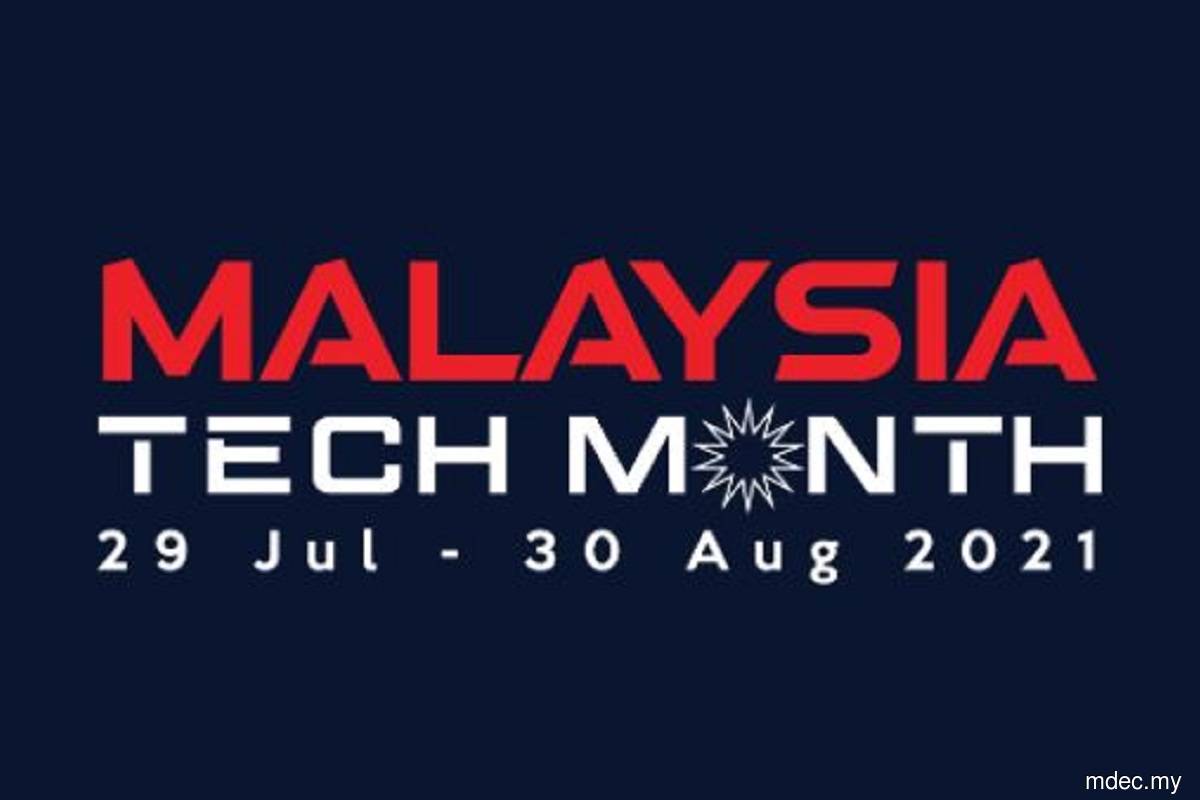 KUALA LUMPUR (July 27): The Malaysia Tech Month (MTM) returns for the second year featuring a line-up of internationally renowned speakers such as futurist and author Dr Michio Kaku, Apple Siri co-creator Dr Luc Julia and digital pioneer Inma Martinez.
The virtual month-long MTM'21 is geared towards promoting investments in the digital economy, said organiser Malaysia Digital Economy Corp (MDEC).
Taking place from July 29 until Aug 30, it will feature over 40 events and more than 300 local and international speakers and investors.
"Through varied and diverse keynotes, workshops, discussion panels and matching sessions, these industry leaders and tech innovators will be sharing their thoughts and experiences on the Fourth Industrial Revolution (4IR), current and future trends in technology, and the digital economy as a whole," MDEC said in a statement.
Local speakers at the event include AirAsia Group chief executive officer (CEO) Tan Sri Tony Fernandes, Carsome co-founder and CEO Eric Cheng, Bukalapak co-founder Muhamad Fajrin Rasyid, and Aerodyne Group founder and CEO Kamarul A Muhamed.
Targeting more than 20,000 participants from over 50 countries, MTM'21 will kick off with an anchor event, highlighting the journey of Malaysia as the original start-up in the region with the launch of the Malaysia Super Corridor (MSC) in 1996.
MDEC CEO Surina Shukri said the month-long event will act as a celebration for the agency's 25th anniversary since its founding in 1996 to realise the MSC.
"There is no better way for us to celebrate our silver jubilee than to do what we do best — driving innovation and empowering the people towards digital transformation.
"The event also gives us the opportunity to broaden our minds and engage in conversations that ultimately drive us towards enabling a nation that is deeply integrated with technology and with equitable digital opportunities to the people and businesses — Malaysia 5.0," Surina added.
According to the statement, the content of the event will be rolled out in four themed weeks, encapsulating MDEC's NADI digital pillars — new skills, adoption, disruptors and investment.
• Week 1: Digital Investment, focuses on Malaysia being the Heart of Digital Investments. Participants can engage with experts and existing investors on Malaysia's digital investment landscape, how they can establish and grow in the country, with a view on the region's investment outlook.
• Week 2: Digital Ecosystem, driving the business ecosystem to embrace digitalisation, utilising the 4IR tools at their disposal, and understanding vital aspects such as cybersecurity.
• Week 3: Digital Skills, nurturing future-ready talent for the global market. The week delves into topics like jobs and careers in the digital economy, the digital tools that can enhance the workforce, and exploring the future of work.
• Week 4: Digital Disruptors, deep-dives into the digital-led disruptions of today, from Islamic fintech and cryptocurrency to mobile commerce, digital banks and mobile esports.
MDEC said MTM'21 is Malaysia's marquee investment promotion platform, bringing together industry, government and investors to collaborate and leverage on each other's strength and offerings.
"The event serves to connect Malaysian start-ups and scale-ups to international investors, in addition to providing business and talent matching and investment opportunities," it added.