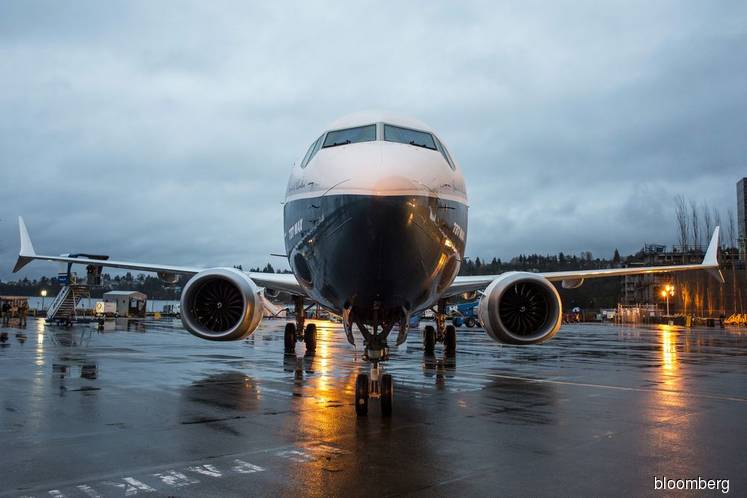 KUALA LUMPUR (March 12): The Civil Aviation Authority of Malaysia (CAAM) has suspended the operations of Boeing 737 MAX 8 planes from flying in and out of Malaysia.  
"The CAAM with immediate effect is suspending the operations of the Boeing 737 MAX 8 aircraft flying to or from Malaysia and transiting in Malaysia until further notice," it said in a statement today.  
Meanwhile, it also clarified that no Malaysian airlines are operating the airplane model currently. 
Apart from Malaysia, aviation regulators in several other countries, including China, Indonesia, Singapore and Australia, have also suspended flights of the model. 
Twenty-five airlines, including Ethiopian Airlines, Cayman Airways and South Africa-based airline Comair Ltd, have also grounded their 737 MAX 8s, according to reports. 
Restrictions on the plane model came after one unit operated by Ethiopian Airlines crashed on March 11 (Monday), minutes after take-off, killing all 159 on board. 
It was the second crash in five months involving the MAX 8. The first occurred in Indonesia in October last year. That crash — which happened under 15 minutes after take-off — also killed all on board.