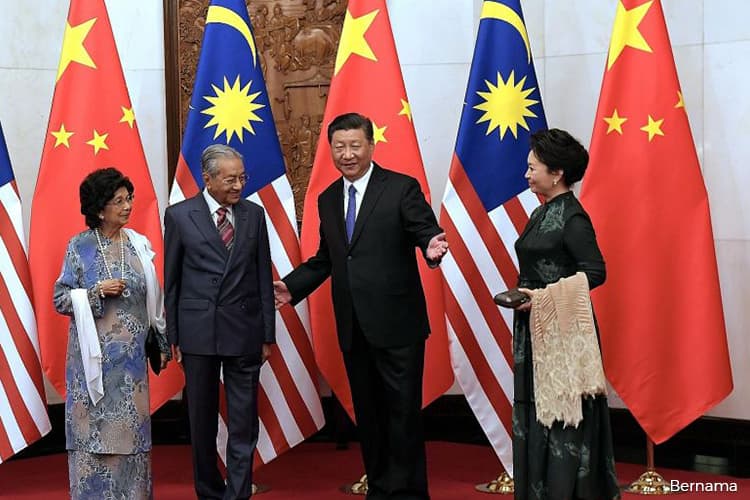 BEIJING (April 25): Malaysia is likely to reverse the trend of declining palm oil export to China, which has persisted for the past six years.
Malaysia signed a memoradum of understanding to enhance palm oil trade with China this afternoon, prior to the start of the second Belt & Road Forum here. 
The signing ceremony was witnessed by Malaysian Prime Minister Tun Dr Mahathir Mohamad and China's Premier Li Keqiang. 
Under the signed MoU, the countries agree to an additional supply of a minimum of 1.9 million tonnes of palm oil to China over a five-year period, starting from 2019. The volume is valued at RM4.56 billion, based on an average price of US$600 per tonne.
This is in addition to the four purchase contracts signed in March for the export of 1.62 million tonnes of palm oil from Malaysia to China, worth an estimated US$891 million (RM3.64 billion) in total.
China was Malaysia's second biggest importer of palm oil and palm-based products in 2018, during which Malaysia exported 3.07 million tonnes of palm oil and palm products valued at RM8.38 billion to China — up 7.3% from the 2.86 million tonnes (worth up to RM9.39 billion) recorded in 2017.
In the official meeting with Li at Diaoyutai State Guesthouse, Dr Mahathir told China's premier if each Chinese take a spoonful of palm oil a day, Malaysia will be very rich, given China's sizable 1.4 billion population.
Malaysia's annual palm oil export volume to China shrank to below three million tonnes after 2015. The volume was at 3.76 million tonnes in 2011, which was more than Indonesia's 2.04 million to China. 
But since 2015, Indonesia has overtaken Malaysia in terms of export volume of palm oil to China, with the former's exceeding three million tonnes, while Malaysia's dropped to 2.44 million tonnes.