This article first appeared in The Edge Financial Daily, on September 19, 2018.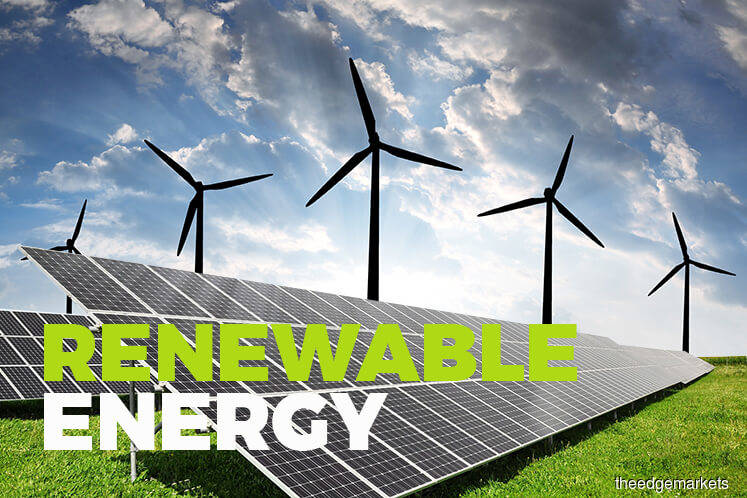 KUALA LUMPUR: The energy, science, technology, environment and climate change ministry has set a target of 20% of the country's electricity to be generated by renewable sources by 2030, from 2% currently.
Minister Yeo Bee Yin said her ministry is having a series of meetings to ensure the national grid is prepared to cater for this renewable energy (RE) generation mix, as well as studying the policies to meet its target.
"I am very confident [that] the target is definitely achievable by 2030. However, I want to stress that we must not take priority over energy affordability only for the renewable energy target; it must be a balance between how affordable the electricity [is] versus our adoption of RE," she told a press conference after officiating at the 22nd Conference of the Electric Power Supply Industry (Cepsi) 2018 here yesterday.
Yeo is confident that Malaysia's Electricity Supply Industry transformation programme such as future generation — RE and green energy, grid of the future, enhancing customer experience initiatives will propel the country going forward.
"Our view is to capitalise on future technological innovations including industrial revolution 4.0 elements, while retaining customers' confidence through digitalisation of services and improving customer experiences," she said.
Yeo also said RE usually depends more on technology disruption coming in the next few years. "We believe RE is in the present, and although we have not reached great parity in electricity storage together with the technology, we believe, in a very short time, we will reach great parity.
"How quick the technology evolves will decide on when we can achieve our 20% target, but we are very committed.
"That means the early adoption of renewable energy will help us and the industry to be more competitive, and help us to be a first mover in the region to not only supply electricity in Malaysia but will [also] be empowered to do business outside of Malaysia."
Yeo believes this target will benefit the country from the spillover effect of RE development through jobs and wealth creation, a multiplier effect and a more sustainable management of energy resources.
Meanwhile, Yeo said the electricity tariff is unlikely to be raised following the government's intention to reactivate the Malaysia Programme Officer for Power Electricity Reform (MyPower) agency for at least three years under the Malaysia Energy Supply Industry 2.0 (Mesi 2.0) programme.
She said there will be a series of reforms due to the market structure for the electricity supply industry, a competitive-based industry.
"I believe the government is there to make sure everyone has a fair chance in life. Hence, depoliticising the electricity supply industry takes a long time. After three years, I do not think it will be a final product.
"We will have more than Mesi 2.0 and you cannot do a reform by abruptly changing everything especially the power industry, and electricity is big in the share market. We are going to introduce reform 3.0 and more to make it more efficient and competitive across the value chain but not [to] shock [it]."
Yeo said currently, a major determinant of electricity tariff is fuel prices, which depend on the global fuel price in addition to the system cost.
"That's why RE is more than just being green; it is to make your tariff much more predictable, of which our electricity right now is hugely dependent on the global fuel price.
"After the reforms, you can expect a transparent and efficient market structure with a more cost-reflective tariff."