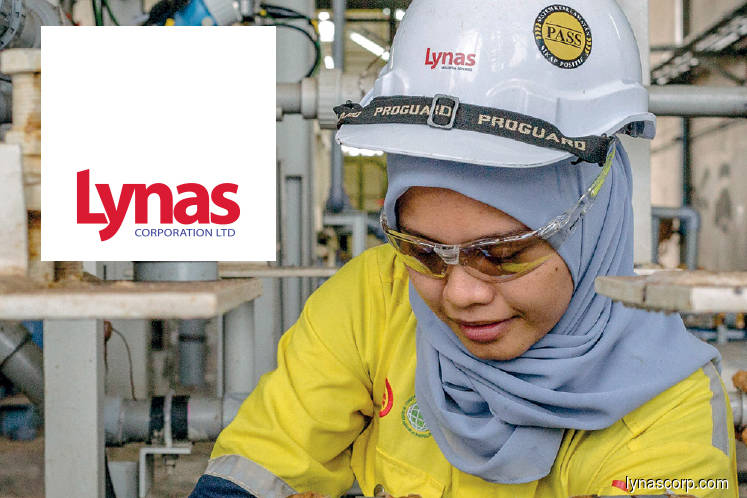 KUALA LUMPUR (April 1): Energy, Science, Technology, Environment and Climate Change Minister Yeo Bee Yin has written an official letter to her Australian counterpart to collaborate on the transfer of Lynas' accumulated radioactive waste from Malaysia to Australia.
The letter, said Yeo's deputy Isnaraissah Munirah Majilis in the Dewan Rakyat today, was written on Feb 26, 2019.
Isnaraissah was responding to a question from Wong Chen [PH-Subang] on steps taken by the Ministry of Energy, Science, Technology, Environment and Climate Change to ensure Lynas returns its residual waste to Australia.
The waste in question is radioactive water leached purification (WLP) solid waste, of which 451,564 tonnes was accumulated in Lynas' Kuantan operating site since 2012 up until December 2018.
Meanwhile, the Cabinet-approved task force responsible to oversee Lynas' obligation of removing the waste from Malaysia is still identifying international procedures and instruments for the process, Isnaraissah added.
"[This is done while] taking into account legal, safety and security aspects to ensure the safety of the public, the workers, and the environment," she said.
On a related matter, Isnaraissah said she will raise to the ministry the suggestion to request Japan — Lynas' major funder and customer — to boycott any dealings with the company until the waste issue is resolved.
According to Wong, Japanese banks contribute a substantial portion of Lynas' funding, and the rare earths mined from Kuantan are largely sold to the Japanese market.
In December last year, Malaysia's Atomic Energy Licensing Board (AELB) told Lynas — the world's biggest producer of rare earths outside China — that it must export stockpiles of a type of residue from its processing plant by Sept 2, when its full operating stage licence is due for renewal.
In February, Lynas said in its half-year results report that exporting the WLP residue within the mandated timeline was "unachievable".