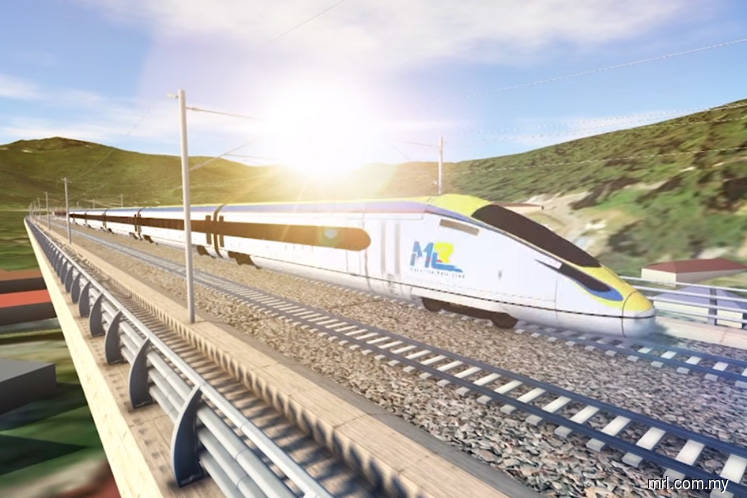 KUALA LUMPUR (April 11): Malaysia is close to sealing an agreement with China to revive the East Coast Rail Link (ECRL) project, says Sin Chew Daily.
Quoting a party that is involved in the negotiations, Sin Chew reported on its website that the chairman of the Council of Eminent Persons, Tun Daim Zainuddin, has arrived in Beijing to iron out the final details of the agreement with the Chinese authorities.
Daim is expected to hold a press conference to announce the outcome of the negotiation, which has lasted for more than six months, the report said.
The venue and date for the signing ceremony will only be confirmed upon the conclusion of the talks.
A representative from the Attorney-General's Chambers is expected to represent Malaysia in signing the agreement.
A source close to the project confirmed with theedgemarkets.com that the negotiation is at its tail-end.
It is learnt that to-date, top-level discussions between the two countries on the project have been encouraging.
"There is light at the end of the tunnel, unlike previously when there were a lot of uncertainties," the source said.
"Hopefully the negotiation can be finalised this week," the source added.
Sin Chew earlier reported that the cost of the ECRL has been slashed to between RM39 billion and RM46 billion, from the original sum of RM60 billion.
The ground-breaking ceremony for the ECRL was officiated by former prime minister Datuk Seri Najib Razak in August 2017. The initial planning for the project involved a distance of 688km from Kelantan to Port Klang.