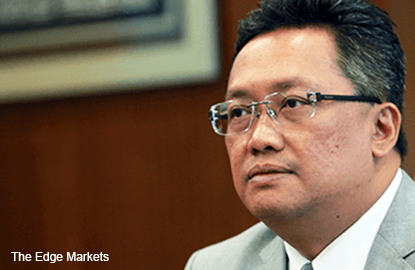 KUALA LUMPUR (Sept 6): The Government is studying the possibility of granting tax relief to the middle 40% income bracket (M40) under Budget 2017 to help them cope with rising living cost.
Minister in the Prime Minister's Department Datuk Abdul Rahman Dahlan said the Government hoped to increase middle income earners' disposable income.
"I am not sure what will be announced by the prime minister in the upcoming budget. (But) For M40, they are usually asking for more income tax reliefs.
"Furthermore, public transportation cost also formed a big component of their expenditure," Abdul Rahman said at a press conference after officiating at the SOFTEC Asia 2016 event here today.
He said the Government would look into how to boost M40's disposable income based on their feedback.
"Maybe we will analyse their monthly spending pattern and see which spending can be avoided or [be] reduced. By reducing their expenses, it could also boost their disposal income and spending power.
"There is also a possibility for us to collaborate with the private sector to achieve the objective," he said.