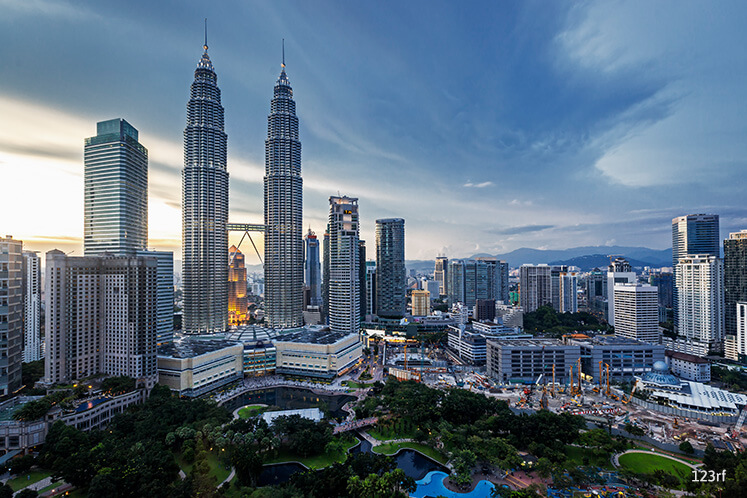 This article first appeared in
The Edge Financial Daily
, on March 22, 2017.
SINGAPORE: The multiplier effect from China-financed infrastructure projects will help keep the country clear from the kind of debt crisis faced by Sri Lanka currently.
At a seminar by Singaporean research organisation Institute of Southeast Asian Studies yesterday, Affin Hwang Capital senior associate director on equity research Loong Chee Wei said as Malaysia shows improvement in its infrastructure development, the country might be able to attract more foreign direct investment (FDI), which in turn will create more economic benefits for the government.
"Yes, debt will rise, but these are government-guaranteed debts. At the end of the day, it will be off balance sheet [that] eventually [the] Malaysian government and public have to pay off these debts, through taxpayers' money. But of course, also through Petronas (Petroliam Nasional Bhd) money that goes into government revenue," he explained.
"However, infrastructure has its multiplier effects . When the economy grows once these infrastructures are built then eventually, it should generate income for the government to pay them off. Perhaps it could attract more FDI because you have better infrastructure. [As a result] we would still be able to pay off [the debts]," he added.
Loong opines that the Malaysia situation is different from that of Sri Lanka, because the latter has a wider trade deficit.
"Our situation may be a little bit different from Sri Lanka. We are a country where the deficits are not too high, and they are still being managed well, in terms of the economy. But it is just that whether Malaysia is taking too much debt burden, I think it is a question of how many projects [are] being taken off [simultaneously] at the same time," he said.
Merdeka Center co-founder and programme director Ibrahim Suffian concurred with Loong, saying that it is still early to assess whether Malaysia would end up in a foreign debt crisis.
"It is still [in] very early stages. We are heading towards an election, a lot of the projects are announced, but whether or not they will materialise, we still need to wait and see. Because projects can be changed," he said, cited an example of East Coast Rail Line (ECRL).
The RM55 billion ECRL will be financed by China's Exim Bank through a 20-year soft loan.