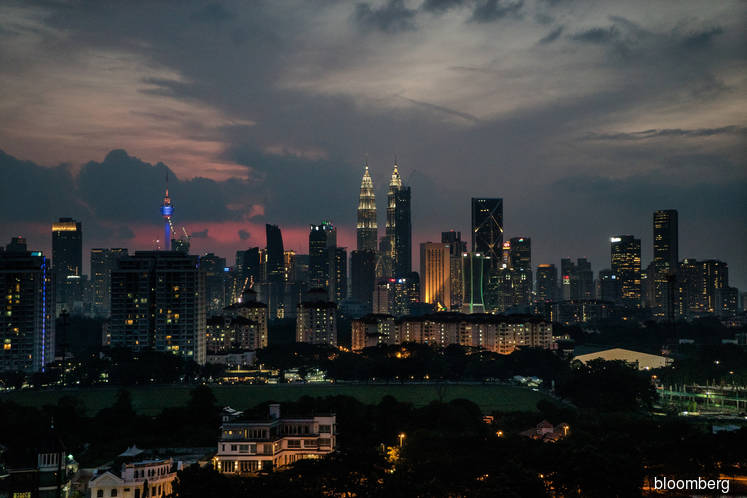 KUALA LUMPUR (May 17): The Malaysian economy, measured by the indicator gross domestic product (GDP), has grown by 5.4% year-on-year in the first quarter (1Q) of 2018, underpinned by continued expansion in private sector activity and strong support from net exports, according to Bank Negara Malaysia (BNM).
In a statement today on the economic and financial developments in Malaysia in 1Q, BNM said the economy grew by 1.4% quarter-on-quarter, compared to 1.0% in 4Q of 2017. 
Meanwhile, headline inflation declined to 1.8% in 1Q 2018 compared to 3.5% in 4Q 2017, reflecting the smaller contribution of domestic fuel prices, due to the smaller increase in global oil prices compared with the previous quarter, and a stronger ringgit exchange rate in 1Q 2018.
Overall, BNM said financial stability has been sustained with financial intermediation, and that domestic market conditions remained orderly.
"Domestic financial market conditions remained orderly, despite heightened volatility arising from external developments. Domestic financial institutions demonstrated resilience with healthy asset quality, sound profitability and ample liquidity," BNM said. 
"Credit intermediation activities remained supportive of real economic activities, with businesses and households maintaining sound debt servicing capacity," the statement added. 
Going forward, BNM believes the Malaysian economy is expected to remain on a favourable growth path in 2018, with domestic demand continuing to be the key driver of growth. 
Additionally, growth prospects are further supported by continued positive spillovers from the external sector to domestic economic activity.
"Headline inflation is projected to average 2%–3% in 2018, due to a smaller contribution from global cost factors and a stronger ringgit exchange rate compared to 2017," BNM added.