This article first appeared in The Edge Malaysia Weekly, on February 1, 2021 - February 07, 2021.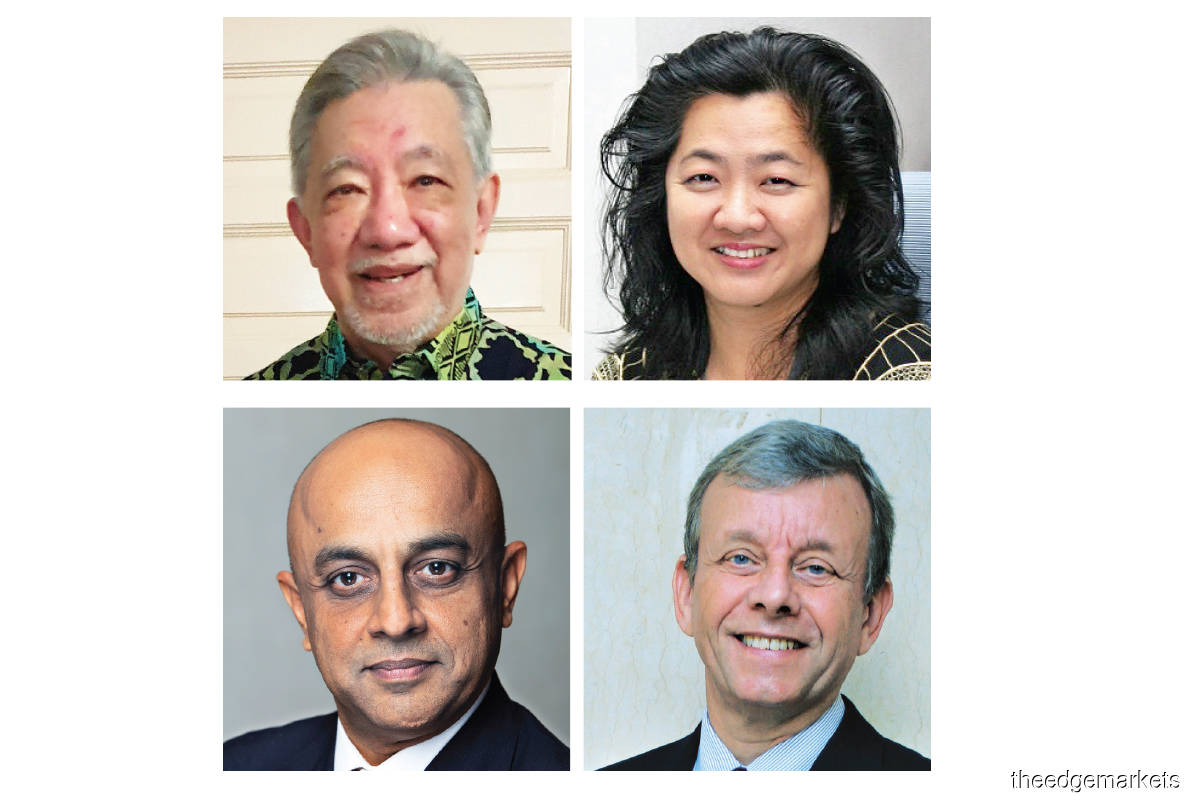 AS the vaccination drive gathers steam across the world, so too are reports of countries planning to introduce a vaccine visa or passport that certifies that its holder has been vaccinated against Covid-19 and is able to travel between countries. This is in addition to the regular entry requirements such as passports and visas.
The Edge understands that Malaysia is also working on a vaccine visa that will allow vaccinated travellers to skip the mandatory quarantine.
Malaysia Aviation Group Bhd (MAG), parent of national carrier Malaysia Airlines Bhd, confirms that talks are underway with the local authorities on the implementation of a "health passport", but did not give details. "A vaccine visa or health passport is designed to help nations be sure that all travellers are safe and do not pose a risk of causing the spread of Covid-19. Designed to work while the governments are still enforcing travel restrictions and quarantine policies, the health passport can be the first step to ensuring the safe reopening of international travel," it says in an email response to questions from The Edge.
Still, MAG notes that this is a developing situation and decisions on the implementation of a health passport are being made at the government level. "Currently, discussions are being held with the authorities on border control decisions as the situation with Covid-19 develops, on the related testing and vaccine strategy and other specific requirements on passengers' health to allow safe travel within Malaysia and internationally. There are also discussions between airline partners, aviation bodies globally, the ecosystem of travel agents and technology providers who are designing and developing systems to facilitate the policies and decisions to ensure a seamless experience for travellers.
"We are also in discussions with potential partners that provide solutions for a digital Covid-19 health visa/pass, and we are supporting the government in making the right decisions for our crew and passengers' health and safety."
MAG says that in the short term, it is designing its systems and processes to enable safe domestic travel. "Ultimately, as Covid-19 and the vaccines become clearer, Malaysia Airlines will be ready to serve Malaysians and our global customers."
Travel experts call for uniform vaccine visa
Despite many practitioners in the travel industry welcoming the idea of creating a vaccine visa or passport to enable travel and tourism to resume safely, the problem is that there is no uniform global approach to developing the document, they point out.
According to Tunku Datuk Seri Iskandar Tunku Abdullah, group executive chairman of Melewar Group, there is currently no coordination and no standardisation among organisations and authorities in efforts to develop the vaccine visa or passport, with different countries coming up with their own version. "That is the trouble. So many people are doing their own thing," he tells The Edge.
"For instance, I see a problem coming from the digital travel pass the International Air Transport Association (IATA) is developing [which contains key testing and vaccine details]. While it may gain acceptance among its member airlines, the big question is whether countries will accept it. What happens when a Covid-19-vaccinated passenger with the IATA travel pass is allowed to board the aircraft — will he or she be allowed to disembark upon presentation of the document at the destination or will the country have other Covid-19 screening requirements?"
Tunku Iskandar, who is former president of the Malaysian Association of Tour and Travel Agents and former chairman of the Pacific Asia Travel Association, believes that a vaccine visa or passport that is acceptable to all countries would be one that is endorsed by the World Health Organization (WHO) and the World Tourism Organization (UNWTO).
Air France-KLM country manager for Malaysia, Thailand and Brunei Estee Ng concurs, calling for the development of a standardised vaccine visa or passport that is endorsed by WHO so that all governments would recognise it as a valid travel pass. "A vaccine visa or passport must involve all countries. Otherwise, it would not work as every country will be going its own way," she says.
"Currently, every country has different Covid-19 testing requirements to enter. For instance, international passengers are still able to transit at Kuala Lumpur International Airport, but Thailand has banned all flights with passengers infected with Covid-19 from transiting through its airports. The quarantine periods in these two countries are also different."
Vinoop Goel, IATA regional director of airports and external relations for Asia-Pacific, concedes that governments get to decide whether or not to mandate vaccination for entry into their countries. "The existing system of test and vaccine certificates is paper based and needs to be modernised through digitalisation," he says.
WHO is leading efforts to build the standards needed to digitally record vaccination information that can be used worldwide, he adds. "IATA is participating in this initiative to develop a digital successor to the long-established 'yellow book' used to manage vaccinations such as yellow fever."
According to Goel, the IATA travel pass framework is designed based on global standards recognised by governments to ensure verified identity and test/vaccine information. "It provides a platform for travellers to have their test and vaccine results in a secure place and link them to their digital identity, and send this to airlines, border control authorities and governments if they choose to do so. This makes the process more convenient for travellers and helps avoid fraud."
Currently in the pilot phase with Singapore Airlines, IAG Group, Emirates, Etihad and Qatar Airways, the IATA travel pass is expected to be available in the App Store and Google Play at end-March.
David A Jones, managing director of the Malaysia Aerospace Industry Association (MAIA), says visa and vaccination requirements are not new, pointing out that yellow cards were a requirement for all travellers not long ago. "Even today, Malaysia — along with many other nations — requires a yellow fever vaccination certificate for travellers from some countries. A vaccine visa for Covid-19, such as the IATA travel pass concept being trialled, would provide verified information to travellers, governments, airlines and test/vaccination centres in a safe and secure manner."
Covid-19 testing to bring flyers back quickly
With the full rollout of Covid-19 vaccines not expected to be completed until the first quarter of 2022, Jones believes that testing is the immediate solution to help reopen borders. Tunku Iskandar agrees, noting that it could "take a long time" to get 75% to 80% of the world population vaccinated.
Countries such as Bahrain, China, Israel, the UK and the UAE have started vaccinating their citizens, while others like Malaysia are set to roll out vaccines soon. Prime Minister Tan Sri Muhyiddin Yassin has set a target of 80% vaccine coverage for Malaysia's population by March 2022, with the first shot to be administered in early March this year.
According to researchers at Duke University's Global Health Innovation Centre, widespread access to a Covid-19 vaccine for low-income and developing countries, however, could come as late as 2024.
"Vaccines will have a role to play in the recovery of international travel. However, it is not an option to wait for vaccines to be widely available before reopening borders. The global vaccine rollout is likely to take 12 to 24 months. Testing is the immediate solution to reconnect the world until vaccines are widely available," says IATA's Goel.
For governments to reopen their countries' borders without quarantine and restart aviation, they will need to be confident that they are mitigating the risk of importing Covid-19 and have confidence in a passenger's verified Covid-19 status, be it testing or vaccination, he adds.
In the meantime, before an internationally accepted standard for the proposed vaccine visa or health passport is introduced, there may be a need for the millions of people who have already received their vaccine jabs to be properly recorded and certified. This is essential to pave the way for an eventual seamless transition to the global health passport system as more and more people get vaccinated in the coming months.
"The vaccine visa concept would help build confidence, which could then — when the time is right — transition to providing vaccination information. We understand that WHO is developing digital standards that will make information on vaccinations much more secure. Such a vaccine visa would be able to verify that any pre- and post-travel Covid-19 test and/or vaccination meets the requirements of both the departure and destination country," says MAIA's Jones.
He points out that Malaysia, as a trading nation, depends heavily on international travel, both for the broader tourism industry as well as business in general. "Many governments, including Malaysia, have imposed Covid-19 travel restrictions such as hotel quarantine measures. While we can understand the reasons behind this action, this clearly has had a significant impact on aviation travel and the broader aerospace activities in the country.
"The aerospace industry requires international audits, commissioning and calibration of high-technology equipment, as well as visits by international investors. These factors have a direct impact on the aerospace industry to maintain its operations. It is therefore important that borders are reopened.
"However, this will only happen if governments feel confident in accepting travellers from abroad. As such, continued Covid-19 testing and, in time, vaccination, are essential."
As countries sort out what vaccine visas will entail, Tunku Iskandar points out that the recent resurgence of Covid-19 infections continues to be the most immediate concern for Malaysia. The country is currently No 2 on the list of Asean countries with the highest cumulative Covid-19 cases per one million population over a two-week period as at Jan 25 at 5,773, behind Singapore with 10,145 cases, reported The Star, citing data from Johns Hopkins University.
"We are all for it to allow those who have been vaccinated to enter Malaysia without a quarantine. On the other hand, will these people want to come to Malaysia when they see the high rate of infection and the country under a strict lockdown?" says Tunku Iskandar.