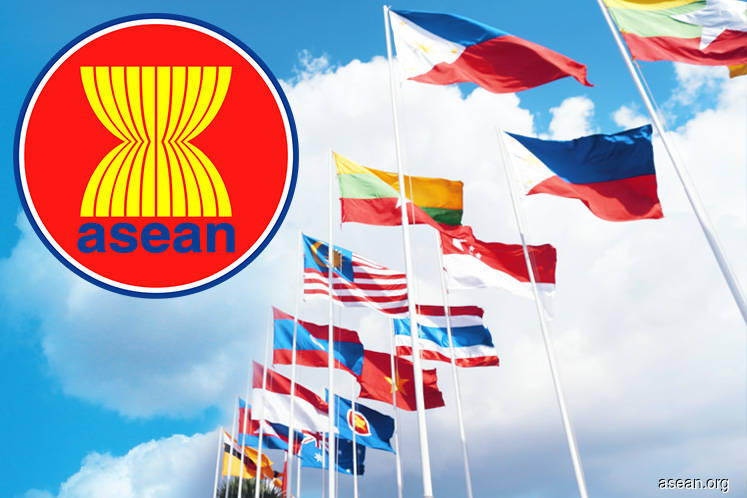 SINGAPORE (May 9): Malaysia and its neighbours within the Association of Southeast Asian Nations (Asean) region stand to gain with the rise of China, as the the world's second-largest economy challenges the global dominance of the US and Japan, within a complex global landscape in a divided world, according to members of a panel discussion at the Invest Asia 2019 event here today.
The panel members, which included Maybank Kim Eng Holdings Ltd regional economist Dr Chua Hak Bin and APS Asset Management Pte Ltd deputy chairman (China) Tan Kong Yam, highlighted that China's growing dominance as seen in its Belt and Road Initiative (BRI), is a global economic growth catalyst, which benefits Asean countries.
Chua said that while the BRI opens a window of opportunity for many Southeast Asian countries, it also brings the Asean region closer into China's orbit.
Chua said a recent study by The World Bank concluded that the BRI transportation projects could lift global gross domestic product by 3% — much larger than all the free trade agreements (FTAs) signed globally.
"I hope it doesn't come to a point where Asean will have to take sides. It's good to have more parties at the dinner table to dance with you. Obviously, nobody can come out with that kind of resources to support initiatives like the BRI to connect the rest of Asia, even including land-locked countries such as Laos," he said.
Malaysia's proposed East Coast Rail Link (ECRL) and the China-US trade war were crucial examples cited to show how China's rivalry with Japan and the US has evolved.
APS' Tan said: "If you look at the rivalry between China and Japan, how (Malaysia's Prime Minister Tun) Dr Mahathir (Mohamad) renegotiated the ECRL project, that dynamic of rivalry has significantly benefited Asean countries in squeezing better terms out of this negotiation." 
He said the trade tension between China and the US should bode well for the Asean region, provided that the Southeast Asian countries could navigate their way through this new, complex global landscape, in a divided world.
According to Tan, Asean is a theatre of rivalry and the economic gravitational forces from the China-US trade war will be very significant in the coming years.
"Asean is like a lady, nobody asked her to dance. But suddenly, everyone asked her to dance, and she is confused, which is not necessarily a bad thing," he said.
Tan highlighted that China was the world's largest economy for some 1,800 years, before it went into a relative decline in the last 150 years. 
"Therefore, one should not underestimate the collective aspirations of China, the largest population country rising to be the largest economy in the world, trying to reclaim that perceived rightful place in the universe," he said.
Tan went on to say that if Japan does not revitalise, the US becomes more inward looking, and India is yet to play a major locomotive role in the global economy, Asean could be pulled into the China's zone of influence, willingly or unwillingly.
"From Asean's strategic perspective, if there is only one person who could invite you for dinner and dance, your scope is limited. In Asean's own interest, we should engage with the US and Japan [for] as long as possible," he said.