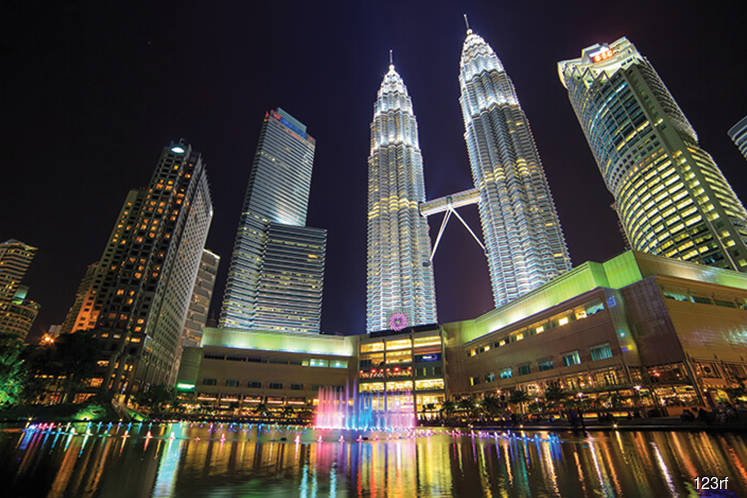 KUALA LUMPUR (Nov 29): Malaysia is among the select economies, including Hong Kong, Singapore, South Korea and Taiwan, to benefit from the booming electronics export activities in Asia Pacific, according to S&P Global Ratings.
"Improved external demand from a synchronised global upturn is manifesting itself in an electronics export boom in Asia-Pacific.
"The main beneficiaries have been the Tiger economies (Hong Kong, Singapore, South Korea, and Taiwan) plus Malaysia, Thailand, and even Japan. Korea and Malaysia have done particularly well on the export front in recent months, and growth in both economies has surprised on the upside, as has Taiwan's," said S&P in a statement today.
Overall, it noted that Asia-Pacific economies are ending 2017 on a relatively high note since the region's macro outlook and trade risk profile have improved over the past few months.
In particular, the region's two largest economies, China and Japan, continue to report high growth figures, with China consistently surprising on the upside, it said.
China reported an average 6.9% growth in the first three quarters of 2017 — compared to the country's target of 6.5% or higher — while Japan's third quarter annualised growth of 1.4% represents the country's seventh consecutive quarter of expansion.
"Now that the Party Congress in China has passed, it remains to be seen how much tolerance the authorities have for the slowdown in growth that must accompany their well-publicised deleveraging drive," said Paul Gruenwald, S&P Global Ratings' chief economist for Asia Pacific.
"In our view, the current macro-credit path remains unsustainable," Gruenwald said.
As for Japan, it was noted that the third-quarter growth drivers were all external, which raises growth sustainability issues as well as concerns about reflating the economy.
Further, the risks of a US-China trade confrontation have subsided following a visit to the region by US President Donald Trump, although geopolitical risks surrounding North Korea's nuclear build-up remain elevated following yet another missile launch by its capital Pyongyang.
"The risk of financial market turbulence related to the effects on the region of a tightening US monetary policy remains on our radar as well," said Gruenwald.
"Global markets have priced in a rate hike for December this year and the Fed is signalling two to three additional hikes next year.
"A significant surprise in the pace of monetary tightening or in the transmission of these changes would be required to have any macro effect on Asia Pacific," he added.