This article first appeared in The Edge Financial Daily, on February 9, 2018.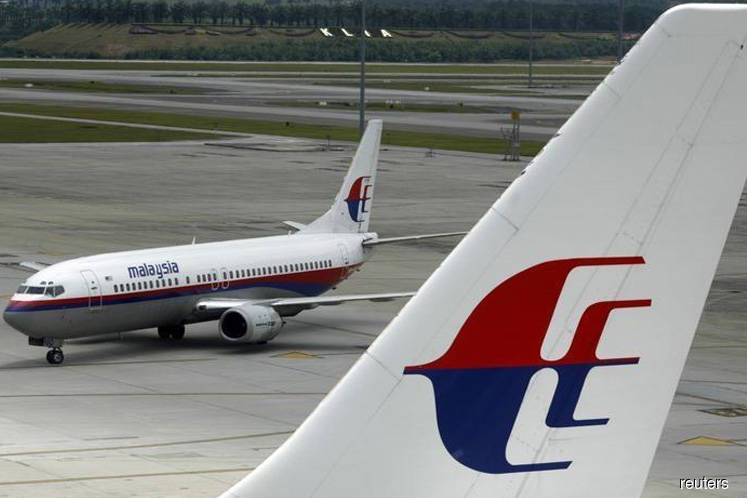 KUALA LUMPUR: Malaysia Airlines Bhd is hiring again, three years after it shed about one-third of its workforce as part of its restructuring efforts.
According to its website, the national carrier is on the lookout for cabin crew. It also has 11 other job openings on its website's career section, for positions such as analyst, captain, first officer, fleet manager, airline security and customer service trainee.
It is understood that Malaysia Airlines has had three job fairs since the beginning of this year for cabin crew recruitment in Penang, Melaka and Pahang. The airline is holding its fourth recruitment drive for cabin crew in Petaling Jaya, Selangor tomorrow based on its Facebook posting on Wednesday.
When contacted, Malaysia Airlines told The Edge Financial Daily that the current recruitment drive is meant to fulfil the airline's operational needs as it is expanding its network and fleet size.
"Malaysia Airlines recently began a recruitment drive for pilots and cabin crew to fulfil current operational needs. Since 2016, the airline has expanded its network by adding several destinations and increasing frequency, as well as up-gauging its services to wide-body operations.
"Malaysia Airlines continues to fly up to 40,000 passengers daily as a result of a significant increase in the number of flights operated by the national airline," it said.
However, it did not disclose the number of people it is seeking to recruit or whether it plans to rehire those who were laid off in 2015.
In a post to Malaysia Airlines' Facebook page yesterday, a commentator by the name of Leslie Wee Y asked, "Are you not rehiring the ex-staff you laid off before? Some of them are still jobless."
On Dec 8 last year, Malaysia Airlines announced that its network expansion was on track, with two new routes introduced in the third quarter of 2017 (3Q17) — Chongqing (China) and Surabaya (Indonesia). In June this year, it will also resume the Kuala Lumpur-Brisbane route, which it suspended in 2015, and will add frequencies to Adelaide and Perth.
It will take delivery of six wide-body Airbus A330-200s from this year, which its group chief executive officer Captain Izham Ismail reportedly said will enable the airline to "significantly improve its customer experience while also generating better revenue".
He added that the lease of the six A330-200s, as replacement for its six B737s that are being returned to lessors, will enable Malaysia Airlines to up-gauge its longer and high demand business routes.
The airline is also taking delivery of six A350-900s from this year — the first of which has been operating on its flagship service from Kuala Lumpur to London since Jan 15.
When announcing its operating statistics for 3Q17, Izham also revealed that Malaysia Airlines carried 5.6% less passengers at 3.4 million in 3Q17, from 3.6 million a year ago, but passenger yield improved 4.15% to 22.6 sen from 21.7 sen in 3Q16.
Load factor in 3Q17 also declined to 77.5% compared with 79.3% a year ago, with available seat kilometre increasing by 1.68% to 10.71 billion in 3Q17 from 10.53 billion in 3Q16.
As part of its five-year recovery plan, MAS shed 6,000 people from its 20,000 employees and cut 30% of its routes to focus on more profitable domestic and regional routes in August 2015, following the delisting of Malaysian Airline System Bhd from Bursa Malaysia on Dec 31, 2014.
The leaner workforce was to put the new Malaysia Airlines on a firm footing as it climbs its way to profitability in 2018. However, Khazanah Nasional Bhd managing director Tan Sri Azman Mokhtar had last month said the turnaround is slightly delayed and expects the airline to show a profit only by the end of 2019.
Under the plan, Malaysia Airlines' parent Khazanah was also to inject RM6 billion to revive the airline and it was reported that the sovereign wealth fund had disbursed RM4.4 billion so far.