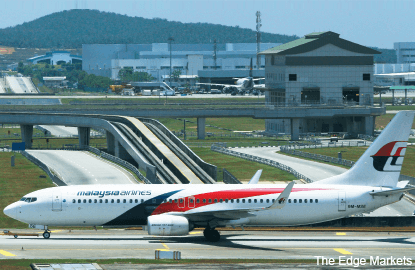 KUALA LUMPUR (May 23): Malaysia Airlines Bhd exercised the lease option under a 12-year lease agreement for an additional two new Airbus A350-900s with Air Lease Corp to expand Malaysia Airlines' flight network.
In a statement today, Malaysia Airlines said the transaction with Air Lease followed the existing lease agreement for four A350-900s signed by both companies in September last year.
Today, Malaysia Airlines chief executive officer Christoph Mueller said in the statement: "The additional two Airbus A350-900s will complement the existing four that is on order to reach a critical fleet size, allowing standby aircraft for any scheduled maintenance and enabling future network expansion."
"Technological and innovative advancements make flying this aircraft a real pleasure and it will bring a whole new experience to our offerings, with the aircraft able to operate non-stop from Kuala Lumpur to London and throughout Asia," Mueller said.
Powered by two Rolls Royce Trent XWB-84 engines, the aircraft are from Air Lease's order book with Airbus and will be delivered in 2018, according to Malaysia Airlines.