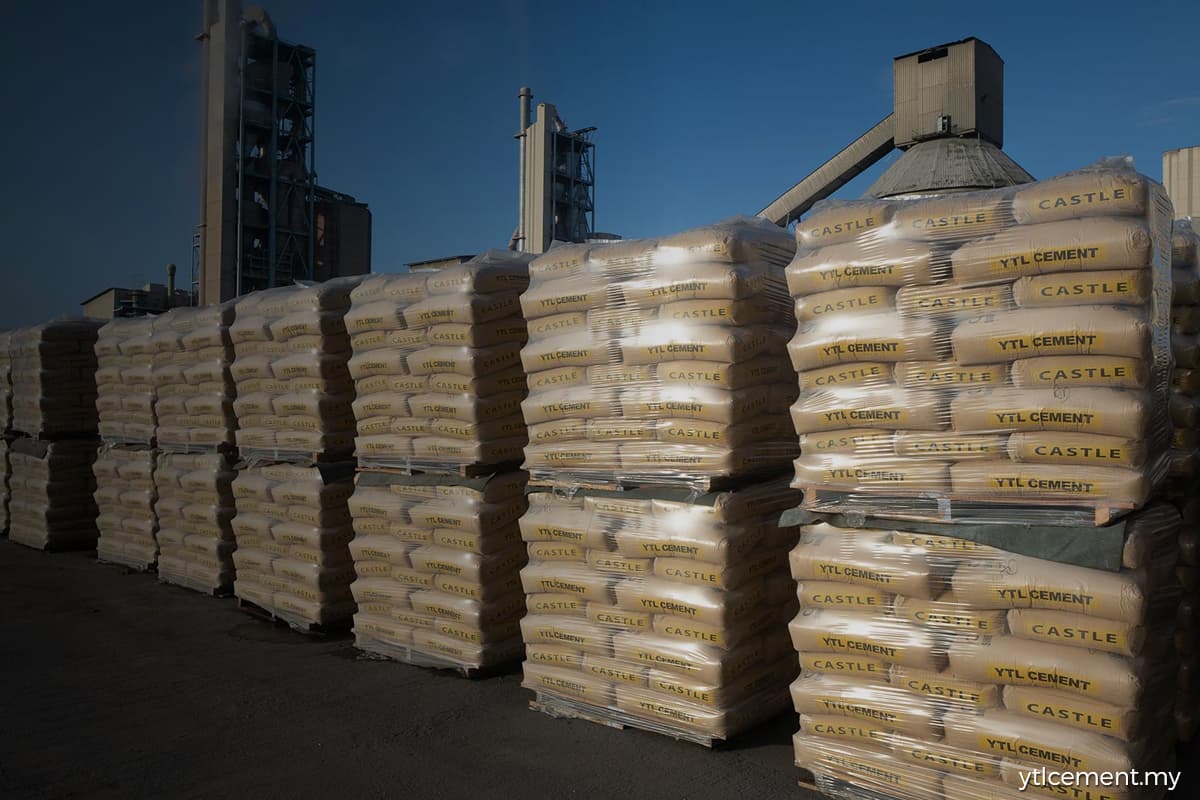 KUALA LUMPUR (May 18): Shares in Malayan Cement Bhd extended gains today as investors continued to digest its related-party acquisition of YTL Corp Bhd's Malaysian cement and ready-mixed concrete business under YTL Cement Bhd.
Shares in Malayan Cement rose as much as 20 sen or 6.92% this morning before paring gains, but were still up 15 sen or 5.19% at RM3.04 at the time of writing. Some 514,200 shares were traded. The counter has gained 8.57% since the proposal was announced.
The RM5.2 billion acquisition via cash and share and irredeemable convertible preference share (ICPS) issuance has been welcomed by analysts, considering the operational efficiency and reduction of recurrent related-party transactions (RPTs) to be achieved by having the YTL business parked under one roof.
Hong Leong Investment Bank (HLIB) Research in a note estimated that with no ICPS conversion, the transaction would increase Malayan Cement's earnings per share (EPS) for the next financial year ending June 30, 2022 (FY22) by 15.7% to 2.2 sen.
"Potential further dilution from conversion of the ICPS seems remote given that: i) it violates Malayan Cement's public shareholding spread; and ii) it is out of the money. Hence, apart from rights to dividends, the ICPS bears little economic value," said the research house.
"We upgrade to 'buy' with a higher target price (TP) of RM3.60 after raising our target price-to-book (P/B) multiple to 1.3 times based on an about 20% discount to the 10 year P/B average," it added.
Bursa Marketplace data shows that there are five "buy" calls and three "hold" calls on the counter. The TPs range between RM2.95 and RM4.10, with an average of RM3.45.
Meanwhile, YTL Corp shares had risen one sen or 1.47% to 69 sen at the time of writing.
"Post consolidation under Malayan Cement, we see potential value enhancement considering that Malayan Cement trades at one times FY21F P/B (forecast), a 69% premium against YTL's group-wide P/B of 0.6 times and a 49% premium to estimated market implied P/B of YTL Cement's privately-held businesses of 0.7 times," said MIDF Research in a note yesterday.
"The RM2 billion cash portion from the disposal will be utilised mainly to repay YTL Cement's borrowings.
"A substantial portion will be for a RM1.8 billion revolving credit facility and term loans estimated to result in interest savings of RM64.6 million per annum (28% of our current FY22F bottom line)," it said.
Read also:
Malayan Cement to take over YTL Cement's cement and ready-mixed concrete biz in RM5.16b deal