This article first appeared in The Edge Financial Daily, on July 24, 2018.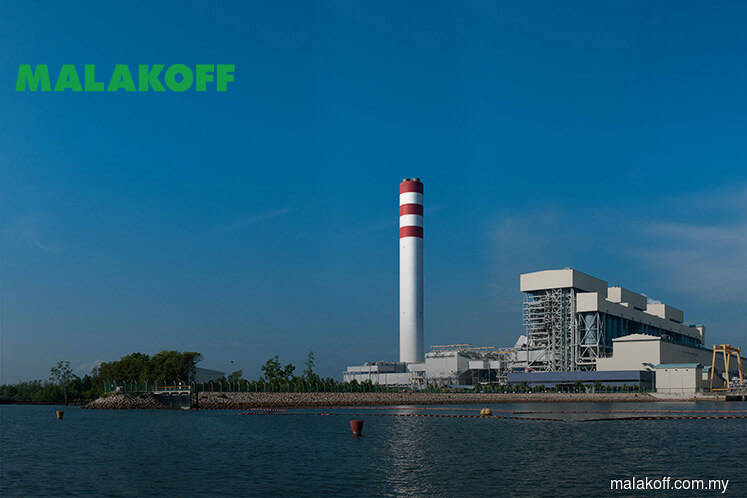 Malakoff Corp Bhd
(July 23, 97.5 sen)
Maintain trading buy with a target price of RM1.09: Malakoff Corp Bhd recently arranged for a visit to its Tanjung Bin power plants in Pontian, Johor, for analysts to gain better insights into the plant operations. It currently has two coal-fired plants, namely Tanjung Bin Power (TBP) and Tanjung Bin Energy (TBE) with a generating capacity of 2,100 megawatts (mw) and 1,000mw respectively, both contributing around 75% of Malakoff's revenue.
 
During the visit we were also briefed on the mechanics and processes of coal-fired power-plant generation and its technical performance. Key takeaways from the visit are: i) to expect TBE's unscheduled outage rate (UOR) to fall back to 6% level by the first quarter of financial year 2019 (1QFY19); and ii) the construction of the new coal unloading jetty is on schedule and is expected to be completed by end-1QFY19.
TBE is 100% owned by Malakoff. TBE uses an ultra-supercritical technology, the second power plant in Malaysia after Tenaga Nasional Bhd's (TNB) Manjung 4, which has greater energy efficiency. It is a coal-fired plant and has a capacity of 1,000mw, located adjacent to the 2,100mw TBP. TBE is currently in its third year of commercial operation, under a 25-year power purchase agreement (PPA) with TNB.
To recap, TBE had received lower capacity payments in 2Q and 4Q of 2017 due to a few operational issues. TBE experienced a number of unscheduled outages due to the plant's operational problems. The plant recorded an average equivalent availability factor of 63.9% for 2017, with UOR of 16.1%, above the PPA's threshold of 6%.
This was mainly due to the maintenance outage events in April, November and December 2017. In 1QFY18, the plant recorded an average equivalent availability factor of only 40%, due to continuous scheduled outages from the previous year until Feb 22, 2018. The outages were mainly related to its boiler and electrical systems. TBE's UOR in 1QFY18 stands at 13%.
Nevertheless, we understand that TBE has not experienced any further unplanned outages since then and expects the UOR to be back below the 6% level by February 2019, hence receiving full capacity payments going forward.
TBP is a 90%-owned subsidiary of Malakoff with the remaining 10% held by the Employees Provident Fund. It is the first privately owned coal-fired power plant in Malaysia. It has a generating capacity of 2,100mw, which consists of three 700mw coal-fired units. It has a concession period of 25 years that will be expiring by September 2031. The UOR for TBP in 1QFY18 is at 4.6%, which is below the threshold under the PPA (namely, 6%). Management expects TBP to remain stable going forward.
The new coal unloading jetty is on schedule and is expected to be completed by end-1QFY19. To recap, the additional jetty was initially required as it expects a higher utilisation rate at its shared coal-handling facilities. The construction cost for the jetty is around RM250 million.
For the power-generation process, coal is first unloaded from the ships to the coal yard area using the belt conveyor system. The coal is then pulverised into powder. The pulverised coal is later fed into the boiler, where combustion of the coal occurs. It then heats feedwater in the boiler tubes and produces steam to drive the steam turbines. The steam turbines then drive the electrical generator to produce electricity, which is fed to the switchyard and the national grid system. The power plants would be connected to TNB's national grid through 500 kilovolt (kV) and 275kV substations. — PublicInvest Research, July 23