This article first appeared in The Edge Financial Daily, on May 9, 2019.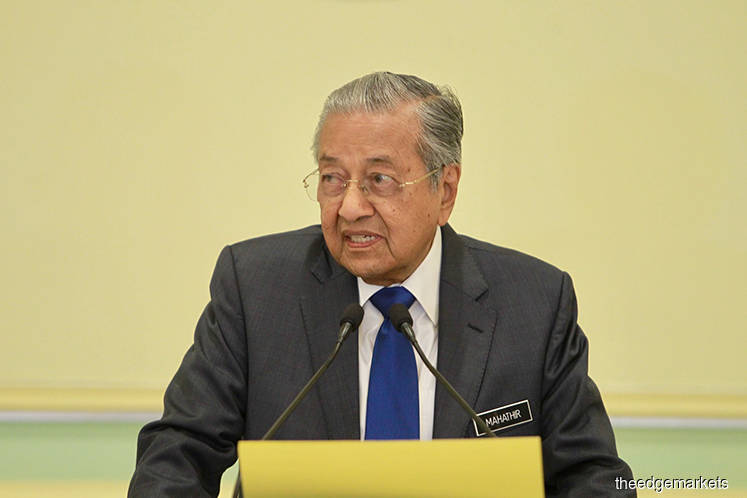 KUALA LUMPUR: A year on, the Pakatan Harapan government has been accused as one without a "Malay-Muslim soul", a rhetoric promoted by none other than the Umno-PAS alliance. In the face of this, various groups and individuals have called for a new narrative to unite the people.
In response, Prime Minister Tun Dr Mahathir Mohamad said Malaysia is not just about any particular ethnic or religious group. "Everyone has their problems and everybody thinks the government is paying attention to the other communities and not themselves. The fact is, we are dealing with all three communities and we have to make sure everybody is more or less satisfied," he said.
But the fact remains that Malaysians are still concerned about race, although they talk a lot about unity and being Malaysians, he said. Hence, this is an area where Pakatan has to tread carefully. "If Pakatan loses support from the Malays, we will lose. If Pakatan loses support from the Chinese, we will also lose. Even the Indians can play a big role in ensuring that Pakatan will [stay as the government]. So, we have to be very careful," he said.
This is especially true since issues can be easily twisted to spark fear, he said, citing as an example the government's planned ratification of the Rome Statute, which it was forced to backtrack on due to confusion about its impact.
Regardless, Dr Mahathir is optimistic that when he steps down as the prime minister, the country "will be better than now" in terms of racial unity. "How much better I cannot say. But we are doing a lot of things to [get] to that," he said. And getting to the ground to talk to the people — in particular "opinion leaders" — is integral to that, he said.
Giving way to Anwar is 'quite definite'
Dr Mahathir did not indicate during the interview whether his original plan to step down after two years has changed, though he has previously indicated that he could stay on if the people want him to. When asked about succession planning, he reiterated that he will step down and give way to PKR president Datuk Seri Anwar Ibrahim.
"That is something that is quite definite. There is no talk about who is it going to be or what is going to be done. And when somebody takes over from me, he is not required to follow my instructions or follow what I have done. He is free to do what he thinks is best as the PM. I have no say about what happens after. My job is to prepare the country as much as possible so that it can be taken over by my successor," he said.