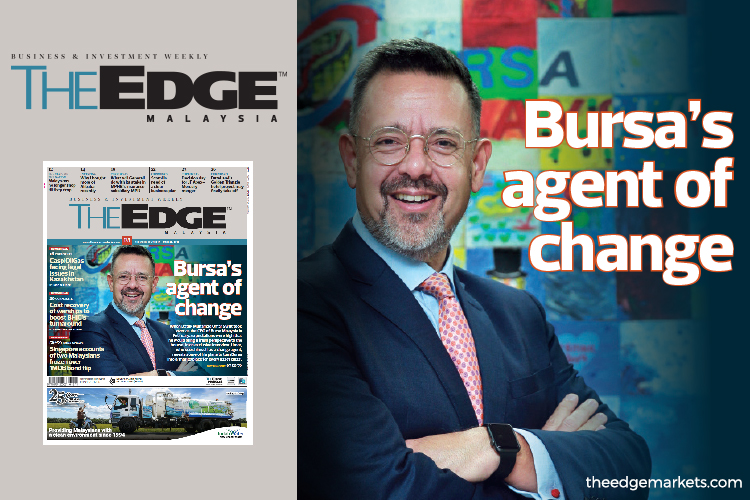 KUALA LUMPUR (June 15): When it was announced last December that Datuk Muhamad Umar Swift would succeed Datuk Seri Tajuddin Atan as CEO of Bursa Malaysia Bhd — effective Feb 11 — expectations were high that he would bring a fresh perspective to the local bourse.
But the fact remains that Bursa Malaysia has been experiencing an initial public offering (IPO) drought in its Main Market and ACE Market in recent years. Moreover, local benchmark FBM KLCI is the worst performer in the region year to date.
With three decades of experience in the banking and financial services sector, what will Umar do to make Bursa Malaysia vibrant again?
Formerly the managing director and CEO of MAA Group Bhd, Umar came in as an outsider with a huge task — recreate Bursa Malaysia as the marketplace for every asset class, or as he put it, "the marketplace for everything".
In his first exclusive interview, Umar shares with The Edge some of his plans to spearhead Bursa Malaysia towards its next phase of growth in becoming a globally connected stock exchange in Asean.
He also shares his views on the challenges faced by the local bourse and how it can adopt technology to improve investor experience as well as touches on Bursa Malaysia's conflicting roles as a profit-driven entity and front-line regulator of public listed companies.
Read all about it in the latest issue of The Edge.