This article first appeared in The Edge Financial Daily, on August 28, 2018.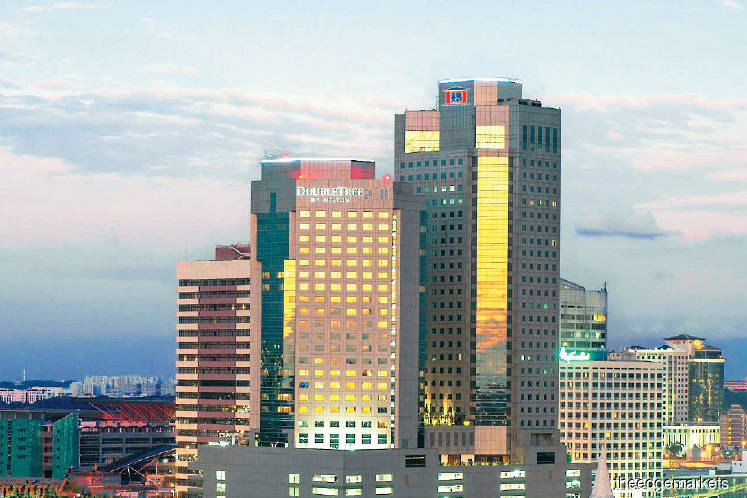 KUALA LUMPUR: The major shareholders of Daiman Development Bhd have proposed to undertake a selective capital reduction (SCR) and repayment exercise to take the company private at RM3 a share or RM295.48 million in total.
The offerors said the proposal came about after the Johor-based property developer found itself in a challenging operating environment in view of tightening credit controls by financial institutions, oversupply of residential properties, increasing cost of construction and economic uncertainties resulting in restrained consumer spending.
Additionally, the trading liquidity of Daiman shares has been very low, with an average daily trading volume of 32,218 Daiman shares for the past three years up to the latest practicable date, according to the letter from the offerors filed on Bursa Malaysia's website yesterday.
The joint offerors — Tay Kia Hong & Sons Sdn Bhd and Daiman Holdings Sdn Bhd — as well as 14 persons acting in concert led by its managing director Tay Thiam Song, collectively hold 112.39 million Daiman shares, representing about 53.38% stake in the company.
The proposed SCR will result in a reduction in the issued share capital of Daiman (excluding treasury shares held by Daiman) by up to RM295.48 million comprising up to 295.48 million Daiman shares.
As the capital reduction is higher than the existing issued share capital, Daiman is proposing a bonus issue to raise the share capital to a level which is sufficient for the capital reduction to facilitate the SCR.
The Daiman shares in issue and new bonus shares would be cancelled pursuant to the SCR.
The offerors said the proposal will lapse on Sept 26, and that they do not intend to maintain Daiman's listing status.
The offer price of RM3 per share is at a 38.25% premium to Daiman's closing price of RM2.17 last Friday, the offerors pointed out in the filing.
As at June 30, 2017, Daiman's net asset per share stood at RM5.50.
As at Aug 24, the issued share capital of Daiman stood at RM232.76 million, comprising 210.57 million shares (excluding the 1.62 million treasury shares held by Daiman).
Daiman said the board, with the exception of the interested directors, will deliberate over the SCR and decide on its next course of action.
The SCR is also subject to shareholders' approval. Daiman had a market capitalisation of RM456.94 million as at last Friday.