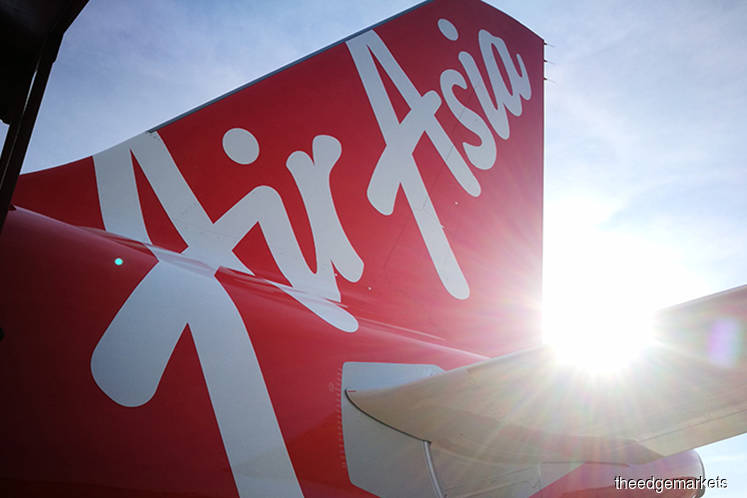 This story has been updated for accuracy.
KUALA LUMPUR (Oct 24): AirAsia Bhd, AirAsia X Bhd (AAX) and their respective CEOs Riad Asmat and Benyamin Ismail will remain as defendants in a defamation suit filed by Malaysia Airports Holdings Bhd (MAHB) and Malaysia Airports (Sepang) Sdn Bhd (MASSB) after the High Court here refused to strike out the names of the latter two defendants in the legal action.
Plaintiffs MAHB and MASSB alleged that several AirAsia statements that appeared between December 2018 and February 2019 implied that it was MAHB and MASSB which had increased Malaysia's passenger service charge (PSC) from RM50 to RM73.
MAHB and MASSB said it was the Malaysian Aviation Commission that had increased the PSC.
MAHB and MASSB's lawyer Khoo Guan Huat and AirAsia's counsel Alex De Silva told theedgemarkets.com today that High Court Judge Datuk Mohd Firuz Jaffril made the decision in his chambers to not strike out the defendants' names in the legal action.
theedgemarkets.com was told that Firuz ruled this is not a plain and obvious case to allow the defendants' names to be struck out from the defamation suit. With this, the hearing of MAHB and MASSB's suit against the defendants has been fixed on April 20 to 23, 2020, according to the lawyers.
The court has ordered Riad and Benyamin to pay costs of RM10,000.
MAHB and MASSB named AirAsia, AAX, Riad and Benyamin as defendants in the defamation suit filed in February 2019.
MAHB claimed that AirAsia's statements implied that the plaintiffs are "greedy and of questionable ethics" and that the plaintiffs purportedly sought to increase the PSC to enrich "a selected few without regard for the welfare of air travellers and the wider economy".
Read also: AirAsia perplexed over MAHB's call for it to retract earlier statements