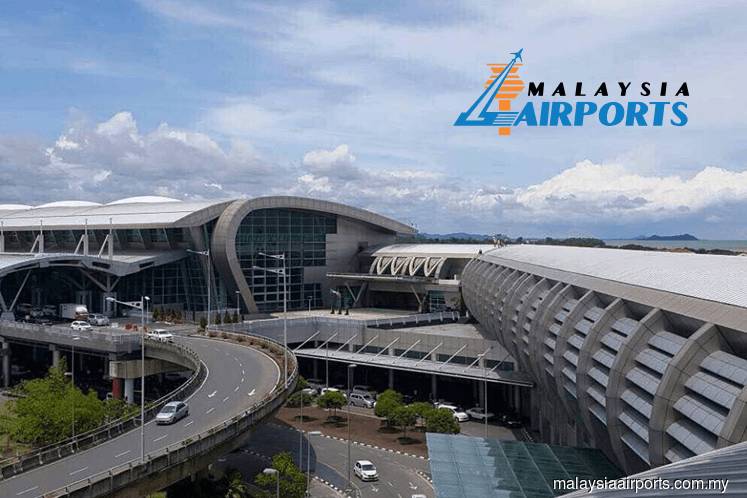 KUALA LUMPUR (June 10): Malaysia Airports Holdings Bhd's (MAHB's) network of airports registered a 1.3% year-on-year growth with 10.6 million passenger movements in the month of May, making it a "uniquely positive" month, despite the Ramadhan fasting period which began on May 6.
This indicates continuing latent demand for both domestic and international air travel, the group said in a stock exchange filing today. International passengers grew 3.2% to 5 million passengers last month, while domestic passengers slipped 0.3% to 5.6 million passengers.
May's travel figures raised Malaysia's passenger movements in the first five months of this year to 42.04 million, up 4.1% from the 40.37 million recorded in the same period last year.
On a 12-month basis, there were 135.13 million passengers, a growth of 3.8% y-o-y from 130.19 million passengers previously.
On the local front, MAHB said the airports it operates in Malaysia registered 7.86 million passenger movements in May, up 2.2% y-o-y, with international passenger movements of 4.01 million, up 1% y-o-y, while domestic ones grew 3.5% y-o-y to 3.85 million passengers.
"KLIA passenger movements increased by 1.1% over May 2018, with 4.7 million passengers... The last 12-month passenger movements for KLIA Main Terminal recorded 28.3 million passengers, an increase of 1.1%, while klia2 increased by 2.2% with 32.1 million passengers over the same previous corresponding period.
"Overall aircraft movements at KLIA increased by 1.3% over the same month last year. International aircraft movements at KLIA registered an increase of 0.5%, while domestic aircraft movements registered a growth of 3.0%," it said.
As for MASB Airports — airports other than KLIA that are handled by Malaysia Airports Sdn Bhd — passenger movements increased 3.9% y-o-y to 3.15 million passengers in May 2019. International passenger movements decreased by 0.8% with 0.61 million passengers, while domestic passenger movements increased by 5.1% to 2.54 million passengers.
Meanwhile, Istanbul Sabhina Gokcen International Airport (SGIA) saw passenger movements decline 1.3% y-o-y in May to 2.7 million, partly affected by Ramadhan as in previous years, and the shift of domestic capacity to the international sector.
International passenger movements at Istanbul SGIA rose 13% to 1 million passengers, while the domestic sector declined by 8% to 1.7 million passengers.
MAHB said its current performance trends gear towards the likely achievement of its passenger movement targets set for both Malaysia and Istanbul SGIA for 2019.
Shares of MAHB closed 24 sen or 3.15% higher today at RM7.86, valuing the airport operator at RM13.04 billion.