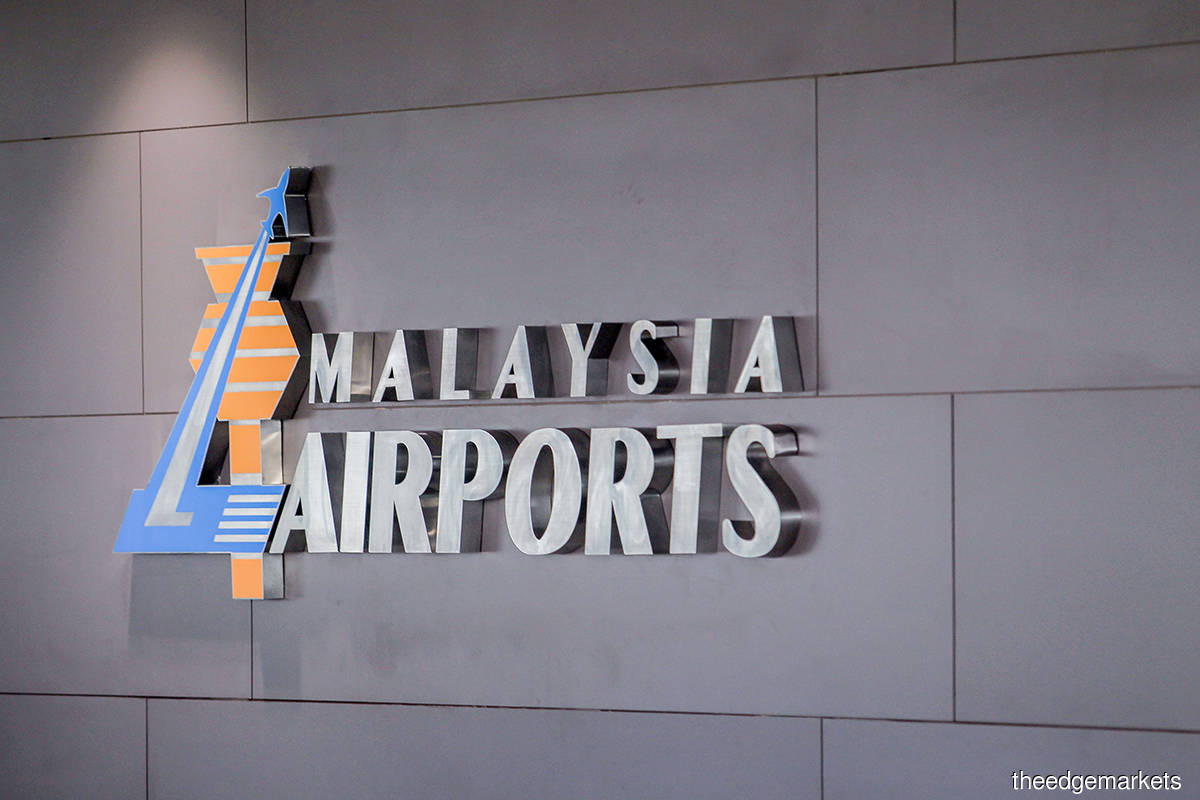 KUALA LUMPUR (Nov 29): Malaysia Airports Holdings Bhd (MAHB) said it is pivoting towards a propensity for growth, besides making concerted efforts in seeking out revenue generation and actively unlocking untapped opportunities to strengthen its financial position.
This came after the group posted a lower net loss of RM9.04 million for the third quarter ended Sept 30, 2022 (3QFY2022) from RM182.32 million in the same period last year, driven by an 87.2% year-on-year increase in revenue to RM863.6 million.
This was albeit an increase in depreciation in line with traffic and higher finance cost. Other costs increased primarily due to increase in user fees payable under the operating agreement and revenue share payable to the concessionaire in tandem with increase in revenue.
The airport operator saw its losses per share reduced to 1.42 sen from 11.86 sen previously, its Bursa Malaysia filing on Tuesday (Nov 29) showed.
"In addition, MAHB continues to take pre-emptive measures in implementing cost optimisation plans as well as continue its cash conservation measures.
"These measures include recalibrating operational efficiencies that are rebasing cost, operational process flow review and prioritising capital expenditure to conserve cash reserves to ensure that the group is able to meet its financial and operational obligations," it said.
The 87.2% jump in its quarterly revenue came in tandem with the significant increase in passenger volumes at the group's airports, driven by further easing of travel protocols, summer and school holiday period, hajj season and further resumption of airline services and connectivity.
Airport operations' revenue rose significantly by 96.5% to RM799.3 million while revenue from the non-airport operations increased by 17.8% or RM9.7 million to RM64.3 million due to higher revenue from the project and repair maintenance and hotel businesses.
The aeronautical segment's revenue increased to RM449.8 million from RM233.4 million in the corresponding quarter in the prior year on the back of traffic recovery with total passenger traffic of 24 million passengers for the group as compared to 9.9 million passengers previously.
The group noted the Malaysia operations' passenger traffic improved significantly to 14.9 million as compared to one million passengers in the corresponding quarter in the prior year, whilst Türkiye operations continued to show passenger traffic recovery from 8.9 million to 9.1 million passengers during the same period.
Additionally, the non-aeronautical segment's revenue increased from RM173.3 million to RM349.5 million, largely due to better contribution of commercial revenue from Malaysia and Türkiye operations.
"Overall, Malaysia operations had recorded a significant increase in revenue by 212.2% from RM151.3 million to RM472.4 million," it said. Türkiye operations recorded revenue growth of 27.1% from RM287.9 million to RM365.8 million while Qatar operations recorded revenue growth of 14.9% from RM22.1 million to RM25.4 million.
For the nine-month period, MAHB's net loss trimmed to RM171.94 million from RM629.71 million a year ago as cumulative nine-month revenue grew 89.38% to RM2.12 billion from RM1.12 billion previously.
On prospects, MAHB observed passenger movements for its network of airports continued to show signs of recovery and were expected to improve as airlines continue to reactivate more aircraft and overcome labour shortages to match increasing demand.
It cited that aircraft movements showed increased movements to medium and long-haul flights to Perth, Sydney and Auckland, as well as Southeast Asia and South Asia destinations, as travel restrictions eased and additional flight frequencies were granted.
Meanwhile, MAHB said Istanbul Sabiha Gokcen International Airport's overall passenger movements also continued to register international passenger growth as it recorded a larger share of international to domestic passenger mix in September this year, with this ongoing structural change being a positive development in view of the capacity challenges.
MAHB shares closed down eight sen or 1.26% to RM6.27, bringing the group a market capitalisation of RM10.4 billion.