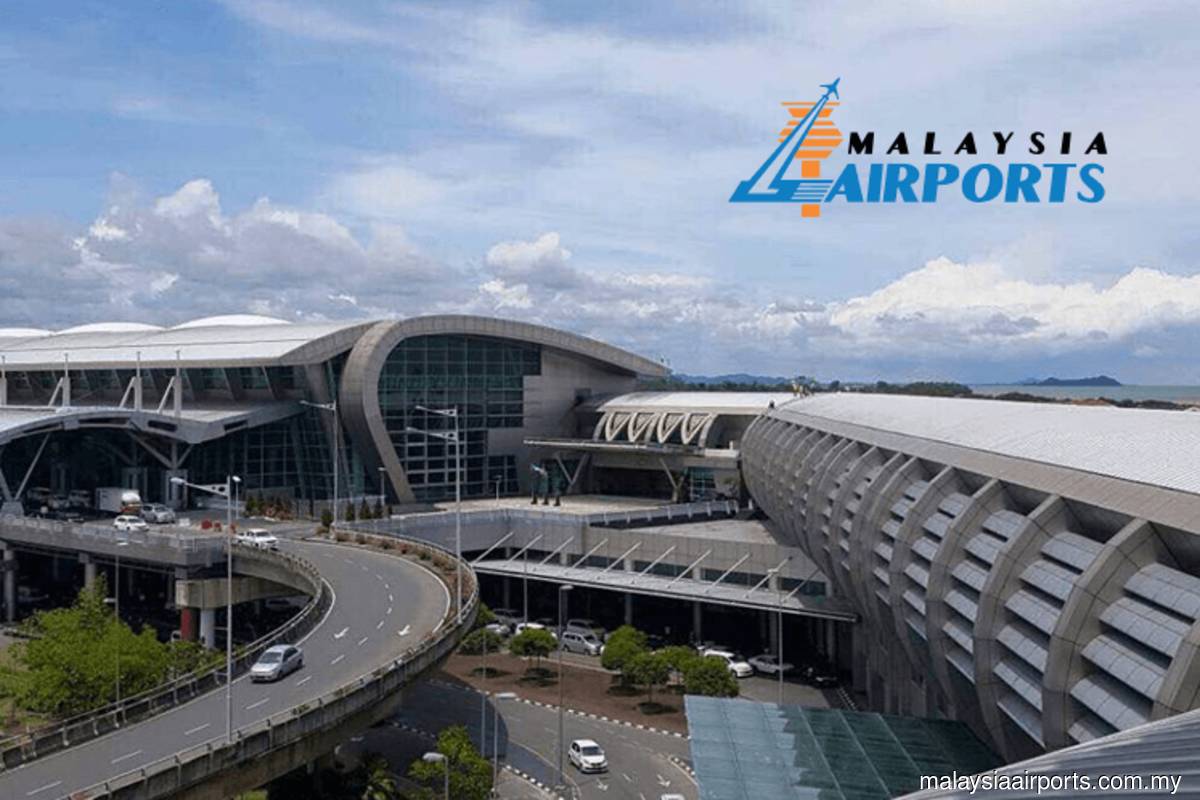 KUALA LUMPUR (Sept 11): Malaysia Airports Holdings Bhd's (MAHB) network of airports recorded 3.3 million passengers for August, a decline of 74.4% compared with the same month last year.
MAHB described the figure as "encouraging", taking into account the movement curbs and border controls imposed by the government since March.
The airport operator said domestic and international passenger movements in August stood at 2.8 million and 500,000 respectively, which were 59% and 91.3% lower compared with August 2019.
In the 12-month period ended August, MAHB's total passengers dropped 41.7% to 80.4 million compared with the previous corresponding period.
"Overall aircraft movements declined by 61.7%. International and domestic aircraft movements contracted by 82.5% and 47.7% respectively over August 2019," it said.
MAHB said the lower passenger traffic was recorded on the back of Malaysian airports registering 1.4 million passenger movements in August, a decline of 84.6% year-on-year.
The domestic and international segments, it noted, recorded 1.4 million and 84,000 passengers for declines of 71.2% and 98.2% respectively, while overall aircraft movements decreased by 68.5%.
"Domestic and international aircraft movements declined by 55% and 89.4% year-on-year respectively. Overall average load factor was 50.2% in August, with domestic average load factor recorded at 57.6%," MAHB said.
At the Kuala Lumpur International Aiport's Main Terminal and klia2, passenger movements in August dropped 94.7% and 87.3% respectively compared with a year ago.
In the 12-month period, passenger movements for the two airports declined by 44.9% to 15.7 million and 47.1% to 17.3 million respectively.
Meanwhile in Turkey, MAHB-owned Sabiha Gokcen International Airport (SGIA) in Istanbul saw its passenger movements decrease by 47% to 1.8 million passengers in August, while domestic and international passengers dropped 30.6% and 69.7% to 1.4 million and 443,000 respectively.
Total aircraft movements at SGIA also decreased by 37.4%, said the airport operator.
"As the international borders continued to be closed in Malaysia and in most countries, the domestic sector has been the main driver for the gradual traffic recovery.
"Since May, the domestic sector has recorded more than 80% market share over the total passenger traffic for the system of airports, with Malaysia and Istanbul SGIA registering more than 90% and 70% domestic passenger movements respectively," said MAHB.
It added that domestic passenger movement in Malaysia was mainly driven by the school and public holidays in August, such as the National Day, Awal Muharram and the continuation of Hari Raya Aidiladha from July.
Additionally, it said the government's Reciprocal Green Lane arrangement with Singapore also saw the resumption of Scoot Airlines and Jetstar Asia to the Ipoh, Kuching and Penang airports.
"Istanbul SGIA, on the other hand, had fewer public holidays with similar weekly passenger movement pattern observed following the number of weekly frequencies offered by airlines. SGIA welcomed back three foreign airlines that resumed operations at the airport due to upturns in forward bookings and load factor," it added.
Shares in MAHB settled 10 sen or 1.95% lower at RM5.03 today, valuing the group at RM8.35 billion. Some 1.51 million shares were traded.