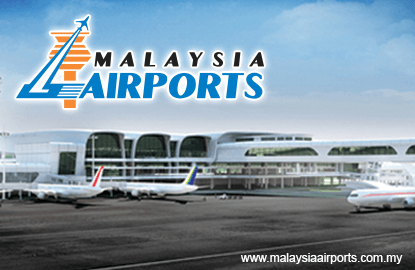 KUALA LUMPUR (Dec 22):Malaysia Airports Holdings Bhd (MAHB) has today filed separate arbitration proceedings against three of its consultants in regard to losses and damages for the proposed development of a new Low Cost Carrier Terminal (LCCT) and third runway at Kuala Lumpur International Airport.
In an announcement on the bourse today, MAHB said it had issued a notice of arbitration against HSS Integrated Sdn Bhd regarding an estimated sum of RM64.62 million as at May 2016 for losses and damages it had suffered.
MAHB had engaged the subsidiary of HSS Engineers Bhd to provide civil and structural consultancy services for the project in a memorandum of agreement (MoA) dated April 13, 2010.
Separately, MAHB also initiated arbitration proceedings against KLIA Consultancy Services Sdn Bhd (KLIACS) for estimated losses and damages of RM148.93 million as at Oct 2016.
It alleged KLIACS had breached its obligations in providing consultancy services under a project management consultancy agreement dated Dec 15, 2010.
The third party MAHB filed arbitration proceedings against was Straits Consulting Engineers Sdn Bhd (SCE), for a sum of RM84.31 million as at Oct 2016, it said in a separate bourse filing.
SCE had been appointed by MAHB to provide civil and structural consultancy services in regard to the same project through a MoA dated April 29, 2010.
In all three cases, MAHB said it had obtained a preliminary view from its solicitors, who consider that the company has "good, arguable cases" against HSS Intergrated, KLIACS and SCE.
"Attempts have been made to amicably settle these disputes and differences. However, they remain unresolved," MAHB said in its announcements.
The notices of arbitration are not expected to have any material impact on the financial and operational position of the group, it said.
Shares in MAHB traded down 13 sen or 2.1% to close at RM6.06 today. A total of 678,400 shares had been crossed, giving the firm a market capitalisation of RM10.06 billion.