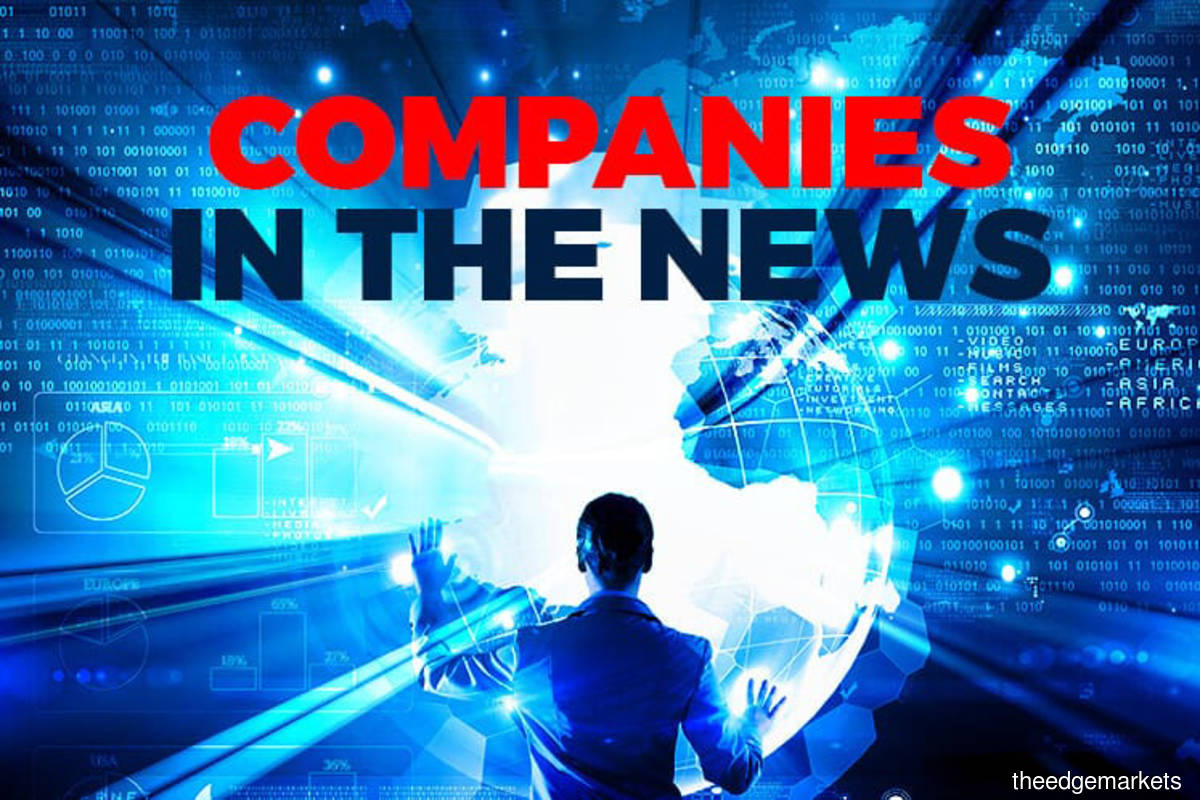 KUALA LUMPUR (Dec 8): Based on corporate announcements and news flow today, stocks in focus for Wednesday (Dec 9) may include the following: Malaysia Airports Holdings Bhd, Gamuda Bhd, Inix Technologies Holdings Bhd, FGV Holdings Bhd, Pestech International Bhd, Public Bank Bhd, GD Express Carrier Bhd, Tasco Bhd, AirAsia Group Bhd, Serba Dinamik Holdings Bhd and G Capital Bhd.
Malaysia Airports Holdings Bhd (MAHB) is extending its customised relief package to all its retailers with up to 30% rental rebates beginning January 2021.
MAHB said the relief package is offered to its pre-existing retailers who have signed up under the commercial reset programme with 100% rental rebates from July to December 2020.
In addition, it said airline partners will also enjoy up to 30% rebates on aeronautical charges such as landing, aircraft parking, aerobridge and check-in counter charges, but not passenger service charges.
Gamuda Bhd is aiming for new order book of about RM10 billion for 2021, involving a combination of international and domestic infrastructure projects, according to group managing director Datuk Lin Yun Ling.
Of the RM10 billion, 50% will come from Australia while the remainder will come from Penang, Lin said, adding that Gamuda has submitted tenders for three work packages in Australia, at A$2 billion (RM6.04 billion) each.
The group's total outstanding confirmed order book stands at about RM7 billion.
Inix Technologies Holdings Bhd today signed a memorandum of agreement with World Gloves International Group Sdn Bhd (WGI) to acquire a 51% stake in the latter, as part of its continuous efforts to penetrate into the lucrative rubber glove industry.
This is set to make Inix an international glove supplier as the latex gloves and nitrile gloves produced by WGI are sold to the United States, Europe, the Middle East, India, Japan and South Korea.
Inix's newly appointed chairman Tan Sri Syed Mohd Yusof Syed Nasir said entering the glove industry will create sustained and stable profits for the group following a significant increase in global glove demand due to the Covid-19 pandemic.
The Federal Land Development Authority (Felda) is planning to make a mandatory offer of RM1.30 per share for FGV Holdings Bhd, as it tightens control of the plantation group under its plan to transform and restructure Felda and its related companies to strengthen its core business in the plantation sector.
Felda, which owns a 21.24% stake in FGV, is upping its stake in the plantation group by buying over the entire 6.1% stake held by Kumpulan Wang Persaraan (Diperbadankan) and a 7.78% interest held by Urusharta Jamaah Sdn Bhd at RM658 million or RM1.30 per share, which will raise Felda's stake in FGV to 35.12%.
The offer price marks a premium of 2.36% or three sen from FGV's last traded price of RM1.27.
Pestech International Bhd has bagged a contract worth RM104.23 million in the Philippines for a 138kV transmission line project.
Pestech said its wholly-owned subsidiary Pestech Sdn Bhd had accepted the notice of award from the National Grid Corp of the Philippines for the job in relation to the Nabas-Caticlan-Boracay 138kV transmission line project.
Under the project, Pestech will design, supply, instal, test and commission two substations in Boracay and Nabas. The project primarily aims to accommodate the projected load growth of Caticlan and Boracay Island.
Public Bank Bhd today announced a bonus issue of up to 15.53 billion shares on the basis of four new shares for every one existing unit held to reward shareholders and to enhance the trading liquidity of the bank's shares.
Upon completion of the bonus issue, the bank's share capital will remain at RM9.42 billion but the total number of shares will rise to 19.41 billion from 3.88 billion shares as of Nov 30.
GD Express Carrier Bhd (GDEX) and Tasco Bhd have inked a memorandum of understanding (MoU) to enhance logistics delivery services between end consumers in Malaysia with domestic and international destinations.
Under the MoU, they will develop and organise joint marketing activities utilising the network and capabilities of both entities; build on each other's strengths and comparative advantages, particularly to advance the development of seamless connectivity between e-commerce platforms and other social commerce platforms with logistics fulfilment services; and enhance knowledge sharing with a view to foster improved coordination and synergies.
AirAsia Group Bhd is looking to clinch the final approval for its lending business BigPay by the first quarter of next year.
The group said it already received provisional approval from the Housing and Local Government Ministry in mid-November to provide online loans under a community credit licence.
The group added that it is also working on insurance and wealth management services that are expected to be rolled out in Malaysia next year, subject to regulatory approvals.
Serba Dinamik Holdings Bhd is looking to raise about RM515.35 million from its private placement to repay bank borrowings and to partly finance its projects.
The group said it would be issuing up to 336.83 million new shares, representing 10% of its issued share capital of 3.37 billion shares as at Nov 30.
Of the estimated proceeds of RM515.35 million, RM100 million will be used to partially repay RM626.99 million worth of borrowings. Meanwhile, another RM100 million would be used for capital expenditure.
G Capital Bhd said it has received approval in principle from Cambodia's central bank to set up a full-fledged commercial bank in the country with other partners.
The group said it has entered into a heads of agreement with two parties — Public Bank's Indo-China operations regional head Datuk Phan Ying Tong and Cambodian firm E S Packaging Co Ltd — to jointly undertake the venture.
G Capital said it will hold not less than 20% of the issued shares in the new company, while Phan will have a 51% stake and E S Packaging a 20% stake. The balance 9% interest will be held by an additional investor to be identified by Phan or E S Packaging.