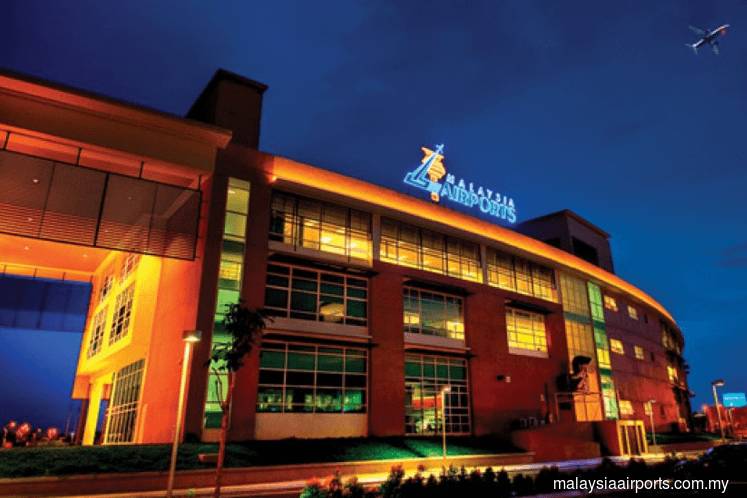 KUALA LUMPUR (Aug 28): Malaysia Airports Holdings Bhd's (MAHB) net profit rose 38.3% to RM86.12 million in the second quarter ended June 30, 2018 (2QFY18) from RM62.26 million a year ago, driven by growth in passenger and aircraft movements.
This resulted in higher earnings per share of 3.47 sen for 2QFY18 compared with 2.01 sen for 2QFY17.
In a filing with Bursa Malaysia today, the airport operator said pre-tax profit of the Malaysian operations increased by 11.5% year-on-year (y-o-y) to RM179.1 million in 2QFY18. However, its Turkey operations registered a pre-tax loss of RM57.4 million, while Qatar operations recorded a pre-tax profit of RM3.9 million.
MAHB's quarterly revenue also grew 5% to RM1.15 billion in 2QFY18 from RM1.1 billion a year ago.
This was despite Malaysia operations recording a slight decline in revenue by 1.3% y-o-y to RM820.4 million in 2QFY18, which was more than offset by higher y-o-y revenue growth of 26.8% to RM299.9 million and 7.8% to RM34.4 million for Turkey and Qatar operations respectively.
The group declared an interim dividend of 5 sen per share for the financial year ending Dec 31, 2018 (FY18), payable on Sept 28.
The better quarterly performance lifted the group's net profit for the cumulative six months (1HFY18) to RM530.72 million, up 4.2 times from RM126.54 million a year ago.
Revenue was also up 8.1% to RM2.37 billion in 1HFY18 from RM2.19 billion in 1HFY17, mainly contributed by growth in airport operations. MAHB said airport operations recorded revenue growth of 8.9% to RM2.23 billion, mainly driven by the aeronautical and non-aeronautical segments.
On prospects, MAHB said the management expects the group's performance for FY18 to be better than the previous year due to Malaysia's economic growth, which is expected to continue its momentum in 2018.
"Combined with moderated airlines seat capacity filings, passenger growth for the next six months is expected to be positive," it added.
The group also expects the growth momentum in Turkey to hold based on current market condition.
At 3.47pm, MAHB's share price was up 18 sen or 1.97% at RM9.31, with 4.68 million shares traded, bringing a market capitalisation of RM15.43 billion.