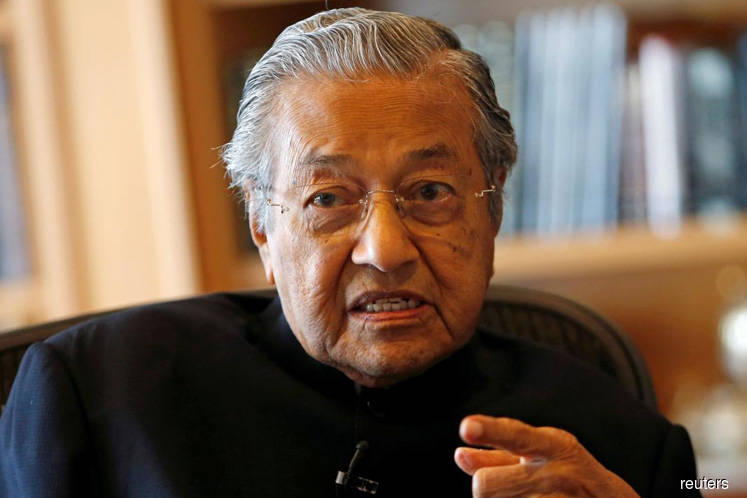 LANGKAWI (May 7): Pakatan Harapan chairman Tun Dr Mahathir Mohamad has expressed concern over the number of postal votes for the May 9 general election, saying it is much larger than during his time as prime minister.
"Postal votes are not good as it is open to cheating. Now the number of people who are eligible for postal voting has increased. It's difficult," he told reporters after a meet-and-greet session in Tuba Island, the second largest island after Langkawi.
According to news reports, the number of postal votes for this election stood around one million. The Election Commission (EC) has however refuted that figure.
"During my tenure as the prime minister, there were not many postal votes. It was only available for our armed forces who were stationed at battle zones but now it is open to everyone. Even hospital staff can vote by post," Mahathir said.
Yesterday, EC chairman Tan Sri Mohd Hashim Abdullah was quoted as saying that about 212,834 voters were eligible for postal voting.
They include 149,730 military, police and media personnel, and 51,472 personnel from the Fire and Rescue Department, Immigration Department, and Maritime Enforcement Agency of Malaysia as well as volunteer policemen, and government hospital and clinic workers.
Mohd Hashim said Malaysians living overseas who submitted requests to vote via post totalled 7,979.
However, some of the overseas voters have reportedly voiced concern of their postal votes not reaching the EC by 5pm on May 9.